The largest digital transformation project of its kind by the TransForm SSO e-VOLVE team for health care in Erie St. Clair has been recognized by a national organization.
Carried out over the course of the pandemic, the team leading the ground-breaking initiative has been named a winner of the CIO Awards Canada 2022 by International Data Corporation (IDC) and CIO.
In partnership with the Chatham-Kent Health Alliance, Erie Shores HealthCare, Hotel-Dieu Grace Healthcare and Windsor Regional Hospital, the TransForm SSO led the team to implement the Cerner Millennium hospital information system.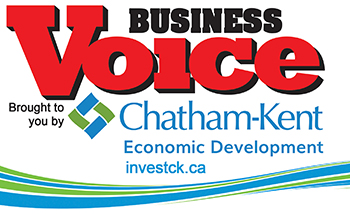 The e-VOLVE project focused on building a shared longitudinal patient record – that is easily utilized – across the system that includes six sites and more than 1,000 hospital beds.
The project contributed to a 20 per cent improved satisfaction rate while enabling four of its member hospitals to achieve a high rating in health information management systems, which only 19 other Canadian hospitals were able to achieve.
Noralyn 'Lyn' Baluyot acknowledged the contributions of her team in a recent media release.
"I am incredibly proud of what has been accomplished and look forward to many more milestones as we achieve better systems and better care together," Baluyot said.
TransForm Shared Service Organization is a not-for-profit organization founded by the five hospitals in Erie St. Clair to manage hospital IT and supply chain needs. 
Brokerlink adds Cryderman Insurance
A long-time Chatham-Kent insurance company is now part of the BrokerLink firm.
Providing service to local residents since 1935, Cryderman Insurance officially became part of the nationwide brokerage on Oct. 1. 
According to a press release, BrokerLink has 200 branches in Canada with some 3,000 employees. Cryderman Insurance is but one of 20 acquisitions made by the company so far this year, making it one of the country's largest property and casualty insurance brokerages.
The media release states that Bill Cryderman of Cryderman Insurance, "prides himself on tailoring personal and commercial insurance solutions to meet the needs of community members, so they have the right coverage in place."
Business Voice is a bi-monthly column in The Chatham Voice that highlights some of the achievements made and efforts underway in Chatham-Kent's business community. Send your information to bruce@chathamvoice.com.
Royal Tavern
Ramesh's photog business
—
Congratulations to local photographer Dalton Loveday who has opened his own shop, Natural Visions Photography, at 95 Talbot St E in Blenheim! 
Visit him Saturdays and Sundays from 10am – 4pm! 
#InvestCK #CKont Greater Blenheim Area
—