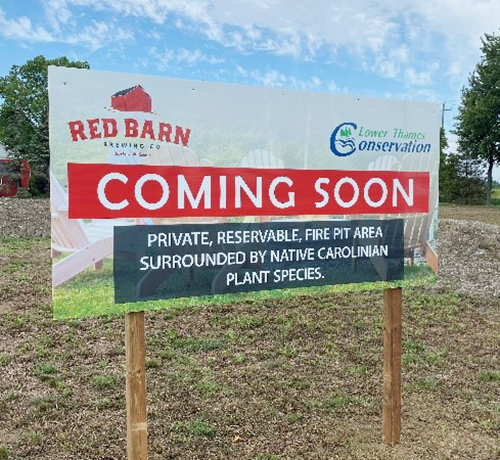 The owners of Red Barn Brewing Co. plan on returning a portion of the property to natural habitat.
Teaming up with the Lower Thames Valley Conservation Authority (LTVCA) the folks at Red Barn plan to create a unique natural setting, where visitors can reserve private fire pit areas while enjoying a local beverage of their choice.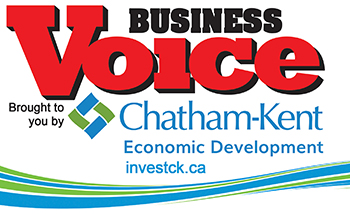 This fall, LTVCA and Red Barn staff will lead area students to plant the site in Carolinian species of trees and shrubs, as well as native grasses and wildflowers.
"There is still lots to do, but we plan on launching this 'experience' late summer of 2023," Red Barn Brewing co-owner Denny Vervaet said in a media release. "It was a no-brainer to partner with LTVCA on this collaborative project, where nature and beer are combined into a unique setting."
The concept of the private fire pit areas will be to reconnect with family, friends, and co-workers.
Once the project is complete, online reservations of these private areas will be available.
Randall Van Wagner, manager of conservation lands and services at LTVCA, said the program is beneficial in multiple ways.
"It is always rewarding to get trees planted; this project takes it a step further with the educational component of having many people learn about our unique Carolinian zone species here in Chatham-Kent," he said.
Sip and support
The owners of Turns and Tales are asking local residents to "raise a glass to raise a roof" in a special October fundraiser.
Called "House Wine for Housing," the event will see $1 for every glass of house wine sold go to the Brickworks affordable housing project.
"Chatham desperately needs more housing, and this sort of project is the kind of initiative we need," said Terry Johnson, co-owner of the board game cafe and independent bookstore.
"If you're looking for an excuse to have a relaxing glass of wine or two, this is a great cause," Johnson said in a media release.
The Brickworks is attempting to bring an affordable housing project to Taylor Avenue in Chatham, using the Life Lease model. It was nominated for a prestigious David Suzuki Foundation 2021 Future GroundPrize.
Turns and Tales is located in the Scotiabank building at 213 King St. W. in Chatham. It features a board game library of more than 350 games, a full menu and the bookstore.
For more information about Brickworks visit ovclt.ca.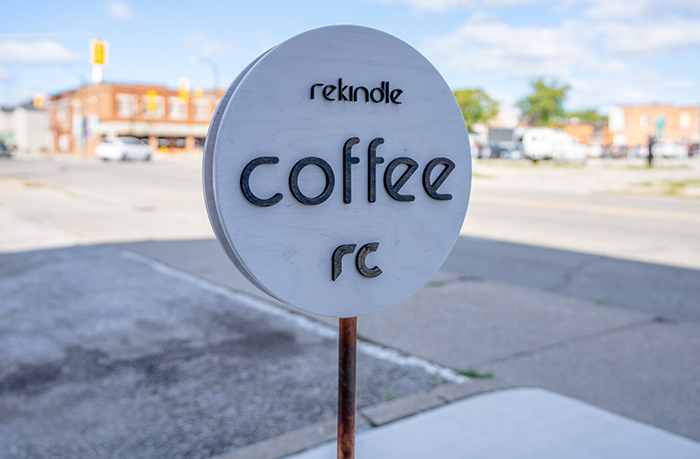 Coffee and a home to go?
There's a new coffee shop in Chatham, rekindle Coffee.
Located in Nest Realty's office at 150 Wellington St., rekindle is open Monday to Friday from 7 a.m. to 3 p.m. and offers a variety of specialty coffees and hand-crafted goods.
Shirt support
T's and Sweats in the Downtown Chatham Centre is continuing its support of the Chatham-Kent Health Alliance by donating 20 per cent of sales.
Furthermore, the customer receives 20-70 per cent off their purchase in return of the initial donation.
The customer also receives a tax receipt for the donation.
This promotion will continue up to Christmas.
Tea Time
Mrs. Bell's Tea Room is now open, offering afternoon tea, cream tea and a smaller version for children of all ages, The Mad Hatter's Tea.
Check out the website at www.mrsbellstearoom.com and enjoy the fine selection of loose leaf tea in lovely hand-sewn sachets…all served on vintage china.
The tea room is located at 11 Third St. in Chatham.
Business Voice is a bi-monthly column in The Chatham Voice that highlights some of the achievements made and efforts underway in Chatham-Kent's business community. Send your information to bruce@chathamvoice.com.
Royal Tavern
Ramesh's photog business
—
Congratulations to local photographer Dalton Loveday who has opened his own shop, Natural Visions Photography, at 95 Talbot St E in Blenheim!
Visit him Saturdays and Sundays from 10am – 4pm!
#InvestCK #CKont Greater Blenheim Area
—