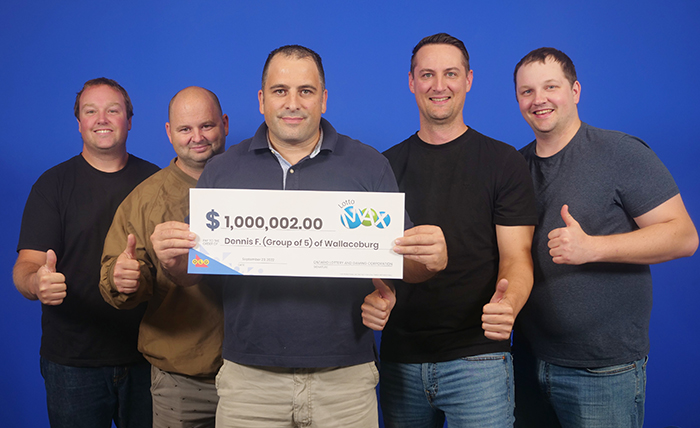 A group of process engineers are still trying to process their good fortune, after the team one $1 million in an April Lotto Max draw.
Wallaceburg's Dennis Figueiredo, one of five people who won, purchased the ticket at Taylor Convenience on Dufferin Avenue in Wallaceburg.
He, along with Petrolia's Adam Davidson, Sarnia's Lee Coke and Joshua Roberts and Cody Harper of Mooretown, won in the April 19 draw.
"Lee and I were sitting together after our shift when I checked our ticket using the OLG app. I saw the Big Winner screen and turned to Lee and said, 'Check this on your phone,'" Figueiredo said in a media release.
"I immediately wondered how he managed to get a fake winning ticket," Coke said. "Everything Dennis said to me felt exactly like what he would say to prank me."
The group members have many plans for their shares of the windfall. As for Figueiredo, he said he is saving for his children's future.