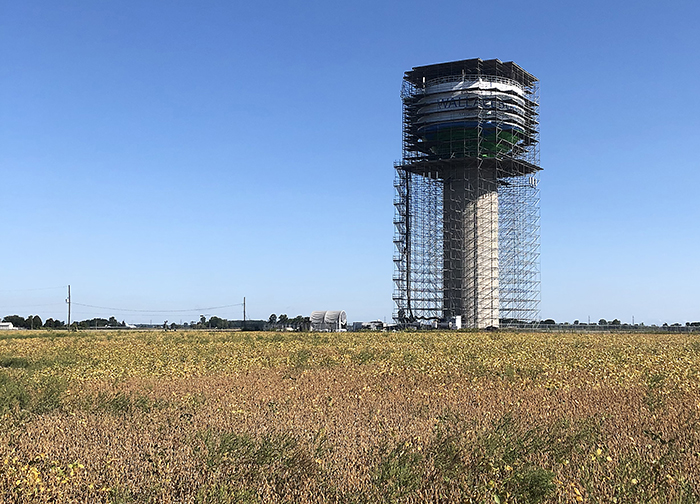 The lettering has been painted and the countdown is on for the completion of the Joseph Shaw Wallaceburg Elevated Storage Tank refurbishment project.
The $3.7-million revamp includes maintenance upgrades and a brand-new coat of vibrant green and blue paint in keeping with the design of other refurbished water towers within the municipality.
Built in 1999, the Wallaceburg structure is one of 10 elevated water towers operated by Chatham-Kent's Public Utilities Commission.