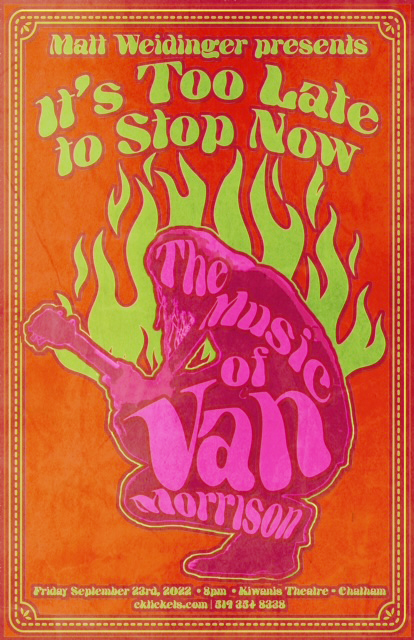 Fans of the music of Van Morrison have reason to smile in Chatham, as Matt Weidinger is set to perform a tribute show to the legendary Irish musician Sept. 23 in Chatham.
Weidinger, 29, along with a group of experienced musicians, will perform the Music of Van Morrison at the Kiwanis Theatre.
Whether it's behind a Hammond organ or a guitar, Weidinger will share his love of 26 songs from Morrison's extensive music catalogue.
From his early days to his later years, all is captured.
The show has been a hit wherever it's landed, including Gravenhurst, Collingwood, Owen Sound and Kitchener, to name a few.
Weidinger"s own influences stem from the 60″s and can be hard in his vocals as well as his choice of music. He began performing as a teen and, like Morrison, he sings and writes songs.
For tickets, click here.