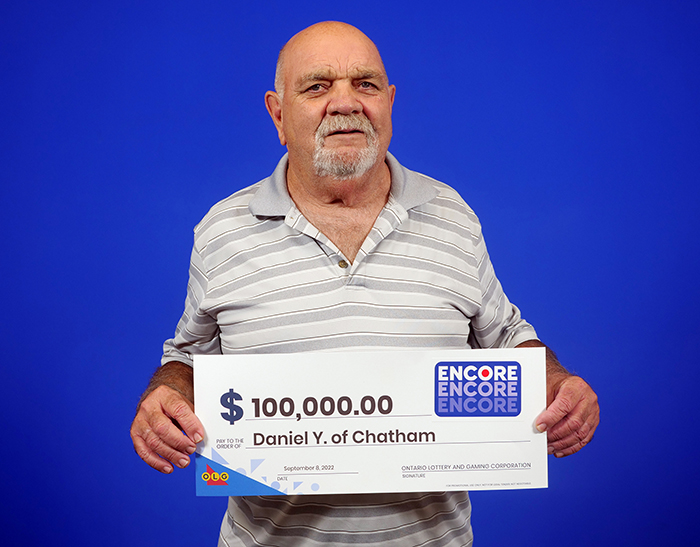 The OLG reports another lucky Encore player from Chatham.
Daniel Young matched the last six numbers on the Aug. 27 Encore draw tied to the Lotto 6/49 draw that day, and won $100,000.
Young, a 72-year-old retiree, said he only plays Lotto 6/49 weekly and chooses numbers that are a combination of significant family birthdates.
"I checked my ticket early one morning and saw Big Winner appear. I was shocked," he said in a media release. "I told my family and kept reading the numbers out loud."
The father of three and grandfather of four said his wife was shocked and kept repeating, "You're a big winner!"
Young plans to purchase a new trailer and pay some bills.
"My wife is thinking about retirement as well," he said.
The winning ticket was purchased at Lacroix Variety on Lacroix Street in Chatham.