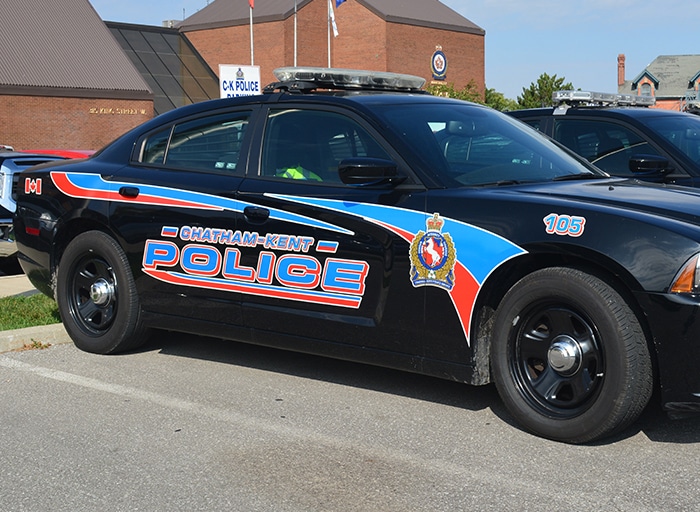 Criminal harassment charges
On Aug. 27, the Chatham-Kent police began investigating a criminal harassment complaint.
It was reported a man was receiving unwanted communication from a woman. The woman was cautioned several times, police say, but continued to contact the man.
On Monday, the woman was located and arrested.
A 41-year-old Chatham woman was charged with criminal harassment.  
Domestic-related charges
Police responded to a domestic incident in Chatham on Monday about 12:30 p.m.
It was reported the man had made concerning comments directed toward his ex-partner's new boyfriend.
Through investigation, officers learned the man had assaulted the woman previously, police say.
A 30-year-old Chatham man was arrested and charged with uttering threats and assault with a weapon.
Mischief
On Friday, police responded to a residence on Patteson Avenue in Chatham for trouble with youths.
It was reported there was an ongoing issue with youths knocking, kicking, and throwing rocks at the home. As a result, a window was damaged.
Through investigation, police identified one youth involved in the mischief.
A 14-year-old Chatham male youth was located and arrested. He was charged with mischief.