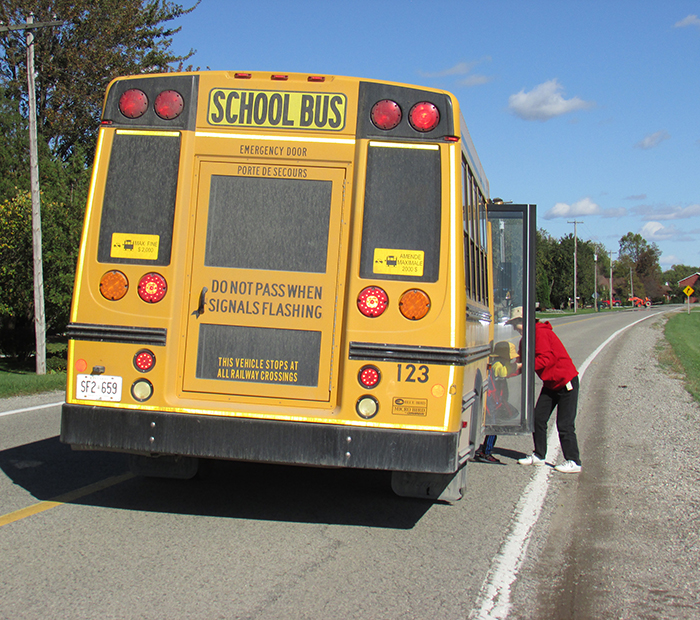 For the first time in more than two years, almost all our children are back at their desks in school. And that means they're on our streets or in our buses commuting two and from school.
So, drivers, keep your eyes out for our future leaders, workers and care takers. Be patient, watch out for children and school buses.
Kids can be overly excited heading to school, or, at the other end of the spectrum, particularly lethargic as they walk. They may not have their full attention on their surroundings, and that leaves added responsibility on drivers. Keep watch for the kid sprinting to catch up to his or her friends, and just wait for that little fella trudging across the road, lagging behind his siblings and friends.
That patience can save lives. Plan to leave home for work a bit earlier, as you are likely to encounter a school bus or two. For some children, it will be their first week riding a bus, and new bus stops will be implemented.
The kids will take longer getting on and off buses, and could be running down the street trying to catch their bus on time.
Just, please, be on the lookout.
One thing drivers will notice is a new illuminated warning system on school buses, as the provincial government passed a bill earlier in the summer making it mandatory that all buses have a dual amber-red light warning system.
The amber lights will signal the bus is about to stop, and the familiar red lights begin flashing will flash when the bus is stopped.
It's estimated that 30,000 drivers illegally pass a school bus each school day. And kids are getting hurt. Between the fall of 2013 and the spring of 2018, there were 385 bus-related injuries reported in the province. Fortunately, there were no deaths.
Drivers who illegally pass a school bus get hit in the pocketbook with hefty fines, and also stand to lose six demerit points on their licence.