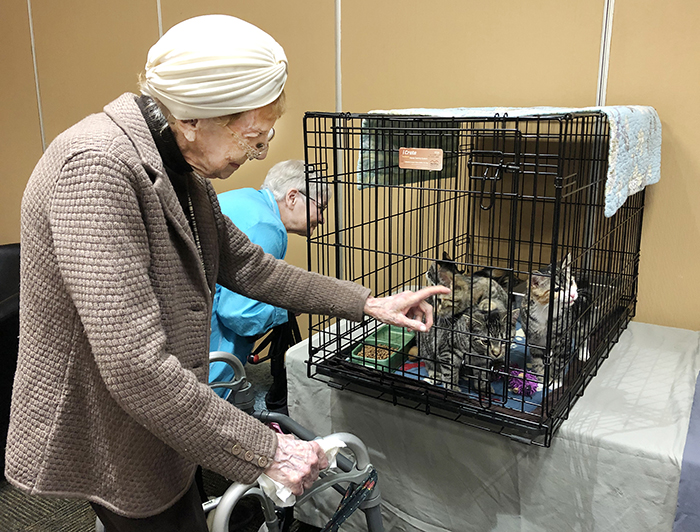 Chatham Retirement Resort resident Shirley Manson makes friends with some kittens at Friday's Pet Appreciation Day event at the seniors' home.
Also featured was a PAWR Adopt-a-Pet segment that proved to be very popular with residents.
They visited with kittens, cats, dogs and even a bunny looking for new homes. PAWR has continued to keep its adoption fees for cats at $50 for those interested in adopting a feline pet.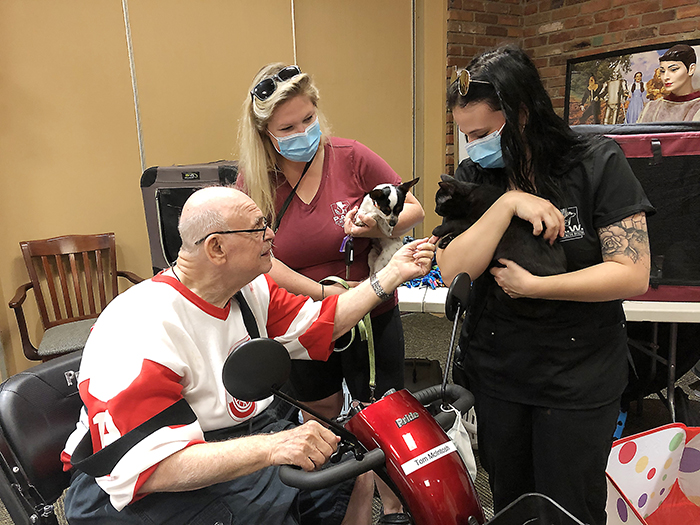 Here, resident Tom McIntosh meets Louie the pup and Joyce the kitten with PAWR's Sarah Colwell and Beckie Murray.
Residents at the resort are allowed to keep pets.
Below, little Louie got plenty of attention from Pet and Wildlife Rescue worker Sarah Colwell and Chatham Retirement Resort resident Doreen Barker.