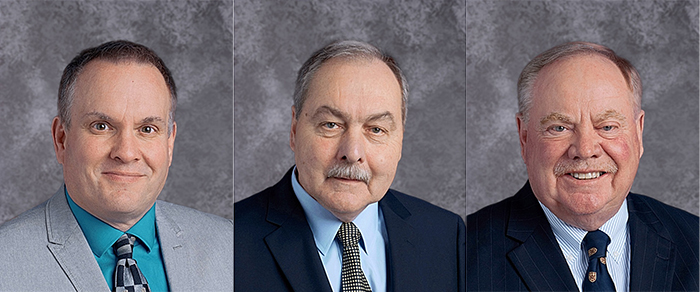 And just like that, nearly 90 years of experience in municipal politics is walking away.
Well, not just like that, but if you look at the number of years Doug Sulman (40), Joe Faas (40) and Mark Authier (eight) have spent serving the people of Chatham, Dresden and North Kent, and West Kent, one can only wonder how much the last two years impacted their decision to not seek re-election this fall.
Perhaps it's not that simple. Yes, Faas and Sulman have dedicated much of their lives to helping others by representing them, and Authier committed eight of his own years to such an endeavour. Maybe it was time for them to step aside to let younger folks guide the municipality.
Then again, maybe only so many negative comments on social media can be absorbed by some very thick skin before someone says enough is enough.
Prior to social media, if a person had a beef with an elected official, he or she wrote a letter or spoke with them personally.
Disagreements happen via the written word and face to face. However, names were attached to letters, and if a politician had an angry ratepayer in front of them, they certainly knew that person's face.
On social media, the knee-jerk reactions of the angry masses of keyboard warriors can wear a person down. We saw it ourselves during the worst of the COVID-19 pandemic and ultimately had to shut off comments on COVID-19-related stories on our Facebook page. People didn't bother to read the content. Instead, they commented on the comments, or just flung their beliefs at others without reading a thing.
We had people putting laughing emojis on stories of residents dying.
In the case of councillors, they too were pelted with anger and frustration over the past two years.
It wears on people, especially those who care.
To the retiring councillors, we thank you for your time serving the people and understand your decisions to step away.
Comments
comments