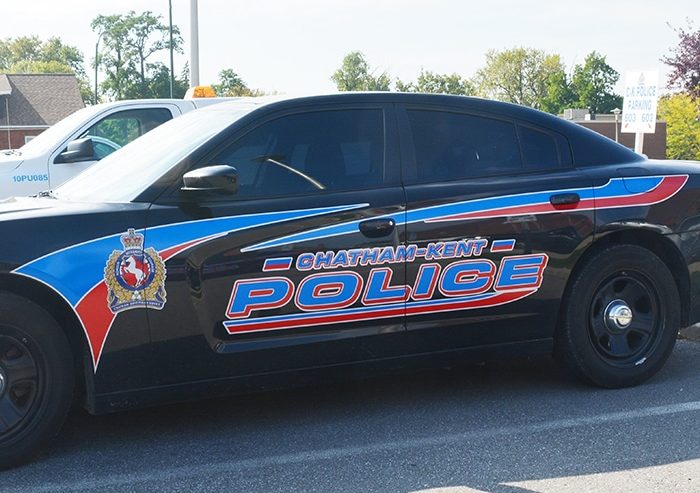 Domestic charges 
A man faces assault charges following a Chatham-Kent police investigation Wednesday.
Officers responded to a disturbance call at Amelia Street in Chatham shortly after noon.
Through investigation, police learned a physical altercation took place between the man and his ex-partner where the man had twisted his arm and spat on his former partner, police say.
A 30-year-old Chatham-Kent man was arrested and charged with two counts of assault.
Bail violation
At 12:44 p.m., police began investigating a breach of conditions in Blenheim on Wednesday.
Police learned a man was bound by a release order not to communicate with two individuals. On Wednesday, the man rode by the individuals and yelled obscenities, police say.
A 27-year-old Blenheim man was located and arrested. He was charged with two counts of failing to comply with an undertaking.
Collision leads to impaired charge
This morning about 2 a.m., emergency crews responded to a two-vehicle motor vehicle collision on Dufferin Avenue in Wallaceburg.
Police arrived on the scene and found no one had sustained any injuries from the collision.
However, police believed one of the drivers was driving while impaired. The man was arrested and transported to police headquarters for breath tests.
A 48-year-old Chatham-Kent man is charged with having a blood alcohol concentration exceeding the legal limit.