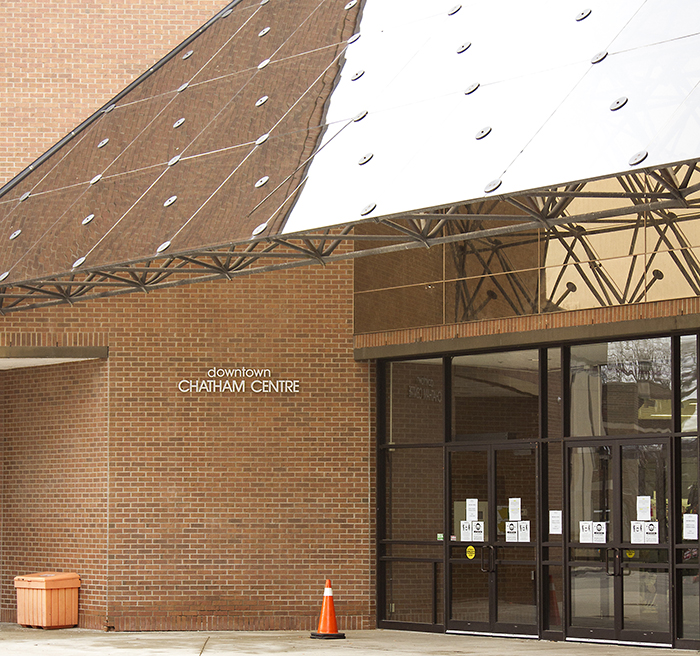 It's just one step, albeit a big one.
Council moved the municipality closer to making a deal with a local development team to shift some of Chatham-Kent's operations into the former Sears part of the Downtown Chatham Centre.
But it also moved to make itself more aware of the municipal assets on hand and what to do with them.
Chatham-Kent council opted to allocate $2 million to further investigate the very ambitious plan from the developers to repurpose the Downtown Chatham Centre into a major community hub.
The first phase of the proposal would shift operations of the Civic Centre, the Chatham Library and elements of the Cultural Centre (specifically the museum and art gallery) into the former Sears building.
The second phase would see the construction of an entertainment/recreation complex with an arena/performance space capable of holding 3,500 to 4,000 people. There would be revitalized outdoor spaces involved in this phase and a revamped King Street streetscape as well.
Costing is estimated at about $53 million for the first phase, a figure the developers firmly believe they can easily beat.
The recreation/arena complex phase could cost upwards of $70 million.
At the same time, the municipality would have to decide what to do with its vacated buildings. Selling off the excess properties is essential to limit costs in this phase.
In the second phase, obtaining funding from the provincial and/or federal government would be key to making this phase a reality.
What the municipality is doing is getting vital information for any such opportunity ready.
What it is also doing is getting a very good handle on what the existing municipal infrastructure – the Civic Centre, library, Cultural Centre and Memorial Arena – need to remain operational.
Because just saying "thanks, but no thanks" to the development team is not an option. You'd be left with a Civic Centre in dire need of massive renovations, an ancient arena and other operations that have outgrown their spaces.
Money needs to be spent regardless. The questions are how much and for what?