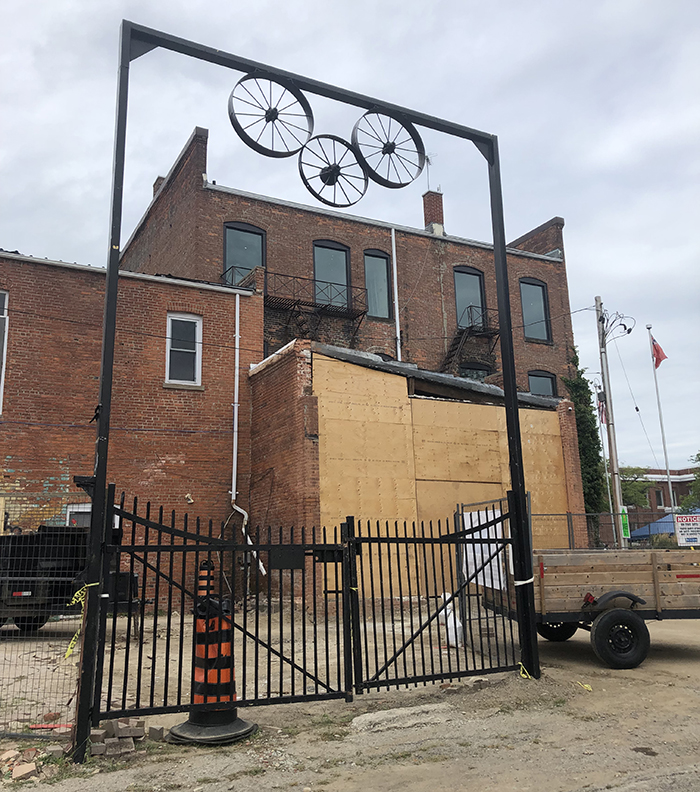 There is yet another made-in-Chatham-Kent craft brewery coming, this time to Wallaceburg.
Construction is well underway for the Glasstown Brewing Company in downtown Wallaceburg. The brewery will occupy a solid portion of James Street, slated to occupy buildings near the library that have been vacant for some time.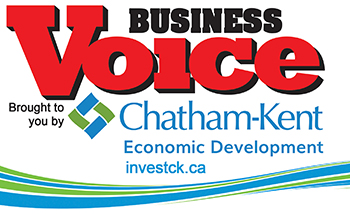 Allie Burgess will manage the operation. The Chatham Voice caught up to her recently to talk about the new venture.
The Glasstown Brewing Company is owned by the Shepley family, Todd in particular, she said. It will have numerous facets when completed.
We have the brewery as the main event, if you will," she said. "A bistro will go into the unit next to it and a cafe in the unit closest to the library. All the buildings are connected."
That's the main floor. Burgess said there will be five suites on the second floor.
"It will almost be like a mini-hotel. That's our second phase," she said.
With original construction in the block going back to the 1800s, Burgess said the goal is to showcase as much of the original brick as possible. But there will also be a salute to the rich blue-collar history of Wallaceburg as well.
"It is going to be an elevated kind of rustic look with some industrial elements – a nod to not only the (Libbey) glass factory, but to Wallaceburg's rich industrial history.
Libbey Canada employed about 500 people for decades at its Wallaceburg operation. It closed down at the turn of the century as its parent company shifted jobs south of the border.
In terms of the brickwork, Burgess said they are restoring what they can.
"We're using the brick as the mainstay in our language on James Street," she said.
Burgess thinks the brewery will be a hit in Wallaceburg.
"We see a need in the market for it. It's a community space where people can go, and we can serve different parts of the population," she said. "We're really hoping to turn this into a destination in Ontario."
Craft beer has caught on in Chatham-Kent. It began with Bayside in Erieau, was augmented next with Sons of Kent in Chatham, then Red Barn Brewing south of Charing Cross and now Glasstown.
Each offers its own unique experiences.
As for when Glasstown Brewing joins the others in opening its doors, Burgess is optimistic beer will be flowing by mid-October.
Downsizing Dames
Downsizing one's home after decades of living there and collecting items and memories can be daunting.
Enter the Downsizing Dames.
Lauren and Heather are here to take the stress out of downsizing.
"Your life is changing and you deserve to feel good about it," they say in a media release. "We will work with you to prioritize items you wish to keep, gift to others and donate."
The duo said no details are too small.
Reach out at 519-350-3691 or downsizingdames@gmail.com.
Business Voice is a bi-monthly column in The Chatham Voice that highlights some of the achievements made and efforts underway in Chatham-Kent's business community. Send your information to bruce@chathamvoice.com.