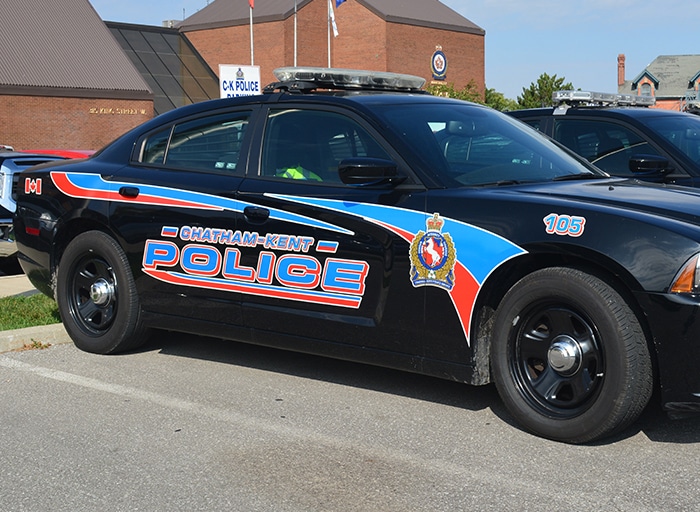 Burn threat leads to charges
A Walpole Island man faces charges after someone threatened to burn down a house in Wallaceburg Tuesday morning.
Chatham-Kent police say someone was banging on the door of a Bridge Street home around 6:30 a.m. Tuesday. Neighbours confronted the visitor, and police say the man threatened to burn down a neighbour's home.
A 33-year-old Walpole Island man was located on Wallace Street in Wallaceburg and arrested. He was transported to police headquarters and held pending a bail hearing.
Back to Toronto, pal
In another it's-way-too-early-for-this moment Tuesday, police got a call about 7 a.m. to deal with a man on Longwoods Road east of Chatham.
The caller said someone was sitting at a mailbox outside a residence. When asked to leave by the homeowner, the man refused, police say.
Hence the phone call to the authorities.
Upon arrival, police learned the man was bound by a release order to remain in the City of Toronto and was wanted on an outstanding warrant by the Toronto Police Service.
A 39-year-old Toronto man was arrested and transported to police headquarters. He was later returned to the Toronto Police Service and transported back to Toronto.
Erratic driving leads to impaired charge
Tuesday night, shortly after 11 p.m., police go the call of someone driving all over the road, even on the shoulder, on Charing Cross Road.
Officers located the vehicle and conducted a traffic stop. Police believed the driver, and lone occupant, to be driving while impaired. A Standard Field Sobriety Test was performed. The man was arrested and transported to police headquarters for further tests.
A 44-year-old Blenheim man is charged with operating a motor vehicle while impaired.