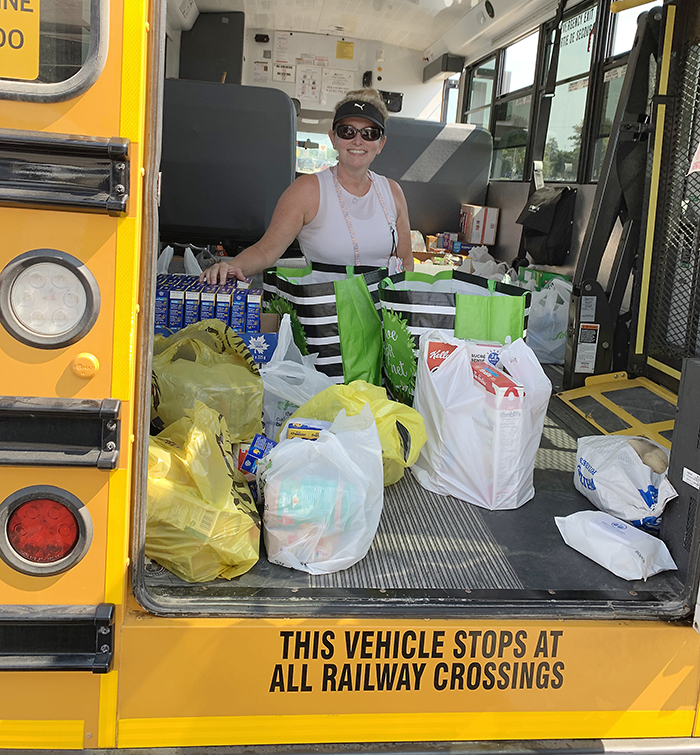 As you fill your shopping cart Aug. 20 while grocery shopping, Chatham-Kent charities hope you'll help Fill the Bus as well.
Groups such as Helping Hands, Chatham Goodfellows, FreeHelpCK and others are again running the Fill the Bus campaign on Saturday.
It's the third year running the event, which will see school buses parked outside five Chatham locations – Sobey's, No Frills, Food Basics, Giant Tiger and the Real Canadian Superstore – from 8 a.m. to 2 p.m. to accept donations of non-perishable food and school supplies.
The items will go to Outreach for Hunger to help stock the food bank's shelves, and FreeHelpCK for its backpack program.
The effort has spilled over Chatham's borders too, as No Frills in Wallaceburg and Tilbury, as well as Tilbury and Dresden Foodlands, are taking part.
First Students is supplying the buses.
"We are all working to make Chatham-Kent a better place and making it easier for those struggling in this crazy economy," organizers said in a media release.