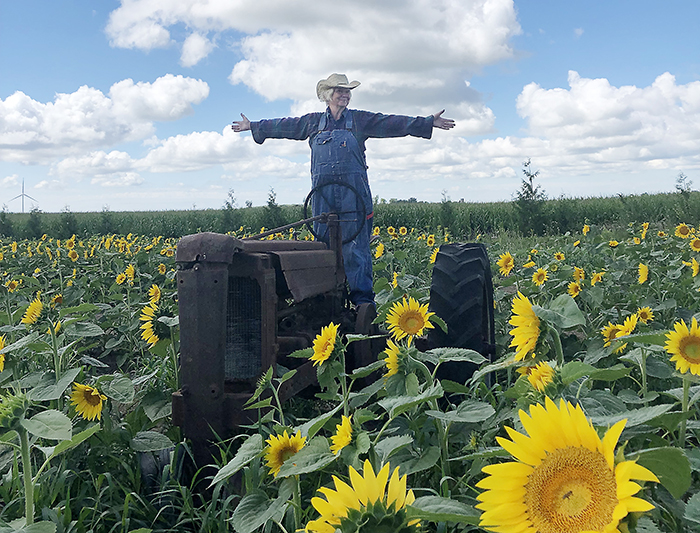 Motorists passing by a field of sunflowers on Eberts Line recently might have done a double take when they saw a very realistic scarecrow guarding the field atop a rusty vintage tractor. However, it turned out to be local photographers Dawn Mudford, clad in a straw hat and overhauls, and Mary Lou Bradley.
The pair was doing a fun photo shoot.
Blonde Seed planted the "field of sunshine" in memory of Barbara Tetzlaff who passed away in 2019. All are welcome to come to the field and make memories as part of the tribute.
Donations are welcome with all proceeds going to Chatham-Kent Hospice. They can be made via e-transfer at blondeseedfos@gmail.com.