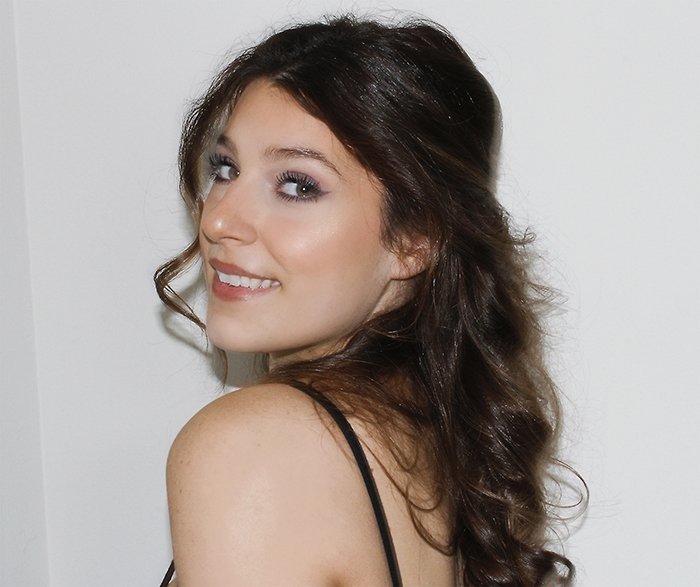 Local singer vying to perform at Hollywood Bowl
By Pam Wright
Contributing Writer
Kaitlyn Frances is singing a happy tune.
The young Chatham singer/songwriter is edging closer to her goal of performing at the Hollywood Bowl this fall.
She's gone through several levels of online voting so far in the competition and as of Aug. 12 is number one in her category.
"I'm still holding on to number one," Frances told The Voice, adding it's a "week by week" elimination process.
According to Frances, taking part in the Opening Act contest has raised her profile. Her songs are getting more views on her YouTube channel and the many Tik Tok videos she's created.
She's at it constantly.
"This is an American contest and I think a lot of Canadian content gets left behind," Frances added. "Being an independent artist representing Southwestern Ontario is something I'm proud of.
"But it's a lot of work."
Based on a submitted video of one of her performances to the Opening Act contest, Frances was chosen to compete earlier this summer.
Based in Los Angeles, Opening Act is part of Audacy's eighth annual We Can Survive event.
The contest's top winner will open for music superstars such as Doja Cat and the Black Eyed Peas.
"If I win and get to perform in front of 19,000 people and somebody I've idolized, I'll die," Frances exclaimed.
However, who this year's superstars are is under wraps for now with the list of stars to be announced in September.
And even though Frances has stayed in the top spot for the past month, a voting reset will take place Aug. 22.
Then she'll be starting all over as she will go back to zero votes.
That segment of the voting runs until Sept. 1 and it's when Frances will need community support.
For now, Frances said she will keep "plugging away" as she advocates for herself in the online world.
She's also babying her voice following a bout of laryngitis, brought on by the extra strain of constant recording.