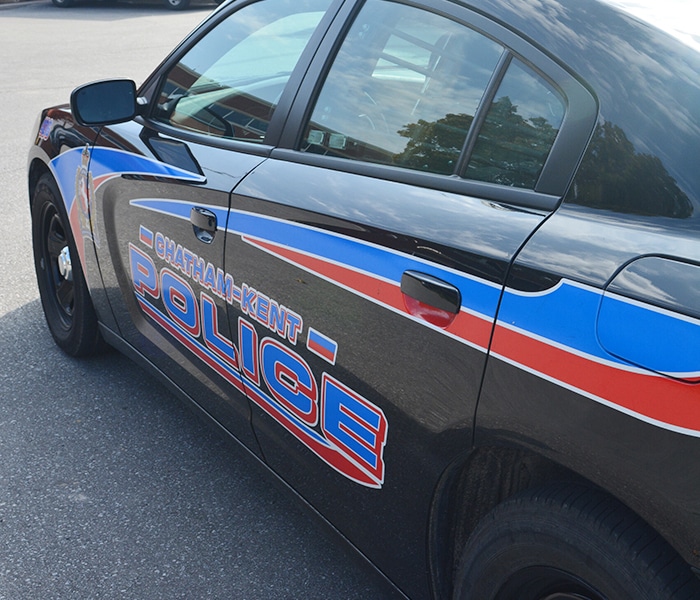 Assault charges 
Shortly after 1:00 p.m. Wednesday, Chathan-Kent police responded to a domestic dispute on Dufferin Avenue in Wallaceburg. 
Upon arrival, police learned the man and woman were verbally arguing. 
The woman attempted to leave the room, but the man grabbed her from behind by wrapping an arm around her neck and forcing her to the floor, police say.
Officers also learned of a similar incident that occurred in March 2022.  
A 39-year-old Walpole Island man was arrested and charged with assault and two counts of assault causing bodily harm. 
Man turns himself in to police
Shortly after 10 a.m. Wednesday, police received a gift, as a man wanted on two outstanding warrants turned himself in.
Police say the warrants are for mischief and failing to comply with a release order. 
A 38-year-old Chatham man was arrested and released with conditions and a future court date.  
Warrant arrest 
Apparently, he just didn't listen.
On Monday, the court released the man with conditions not to communicate with two individuals.
Later that same day, the man breached the conditions of his release order by contacting one of the individuals listed, police say. A warrant was issued for his arrest.
 On Tuesday, police located the man at a residence on Patteson Avenue in Chatham. When the man refused to exit the residence, police obtained a Feeney Warrant and arrested the man.
A 26-year-old Chatham man was transported to police headquarters and held pending a bail hearing.