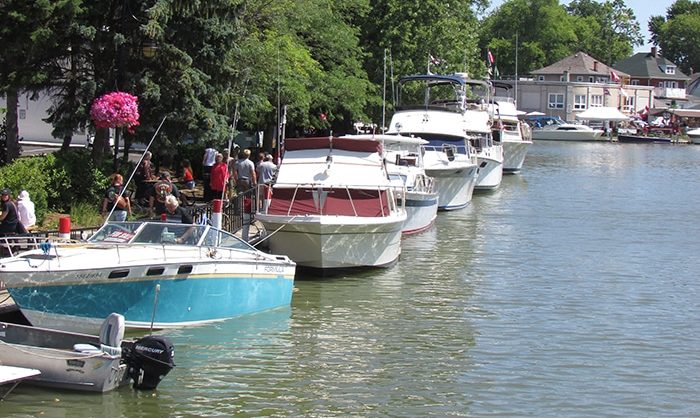 Check your engines – WAMBO 33 is ready to roll.
The Wallaceburg Antique Motor and Boating Outing is back Aug. 12 to 14, with the revamped post-pandemic event promising to deliver.
According to event chair Bill Wolsing, the 2022 edition features new leaders and new ideas.
"Our reservations so far are on par with the years before the pandemic," Wolsing said. "We've got 120 spots reserved for vehicles, with another 160 for overflow."
A wide variety of antique cars, trucks, motorcycles, boats and fire trucks will be on display throughout the downtown all day Saturday, with awards to be presented between 4 p.m. and 5 p.m.
Wallaceburg Coun. Aaron Hall, a WAMBO board member, said there's "plenty of buzz" surrounding the event.
"I think there's pent-up energy," Hall added. "People are ready to party."
The Wallaceburg BIA Farmer's Market will again take part, although this year it's being relocated to the south side of town. Because the walking bridge is closed, organizers have developed a tractor and wagon mini-transportation system to ferry pedestrians back and forth to the market.
New faces in leadership are also featured this year. They include Paul Dow, who will oversee the antique boat section, as well as Kristen Carter, who is heading up Art in the Park at Library Park.
In the antique fire truck section, veteran organizer Lee Burrows is passing the torch to Brent DeNure.
Saturday afternoon will also see a sanctioned mini garden tractor pull take place near the water treatment plant close to the Baseline Bridge.
The Wallaceburg and District Museum will also be hosting events Saturday, and a soapbox derby will also be held on the south side. Trials begin at 10 a.m.
Great music is also a big part of WAMBO. The Ray Whaling Band will perform Friday night at 7 p.m. on the mainstage in the Savemax Liquidation Centre parking lot (James Street Municipal parking lot). The refreshment tent will be located there for the duration of the event.
On Saturday at 1 p.m. it's Leave Those Kids Alone, and in the evening at 7 p.m., Supertramp tribute band Dreamers will take the stage.
WAMBO 33 kick offs at Wallaceburg Civic Park fountain at 5 p.m. Friday, with greetings from Lambton-Kent-Middlesex MP Lianne Rood, to be followed by the annual Terry Glover Memorial Cruise at 7 p.m.
An inter-denominational church service will be held at the Savemax parking lot Sunday morning from 10 a.m. to 11:30 a.m.