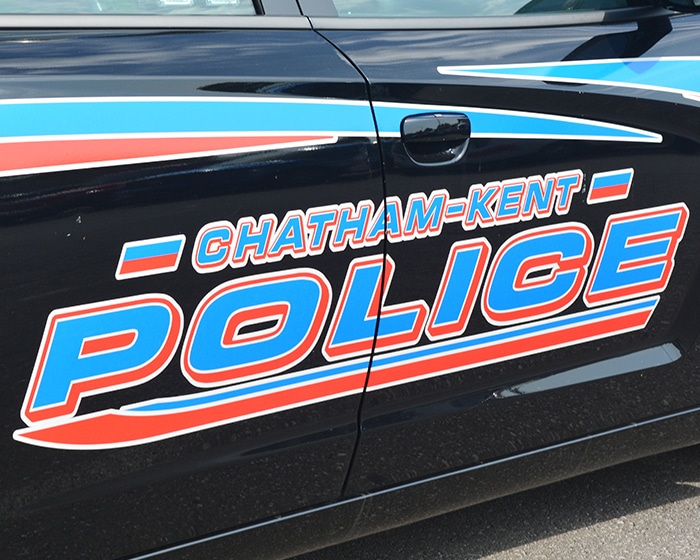 Probation violation
Chatham-Kent police began an investigation into a breach of probation late Tuesday afternoon.
Through investigation, police learned the man violated his probation conditions by attending an address on Amelia Street in Chatham.
A 41-year-old Chatham man was located and arrested for breaching his probation order.
Bail violation
On Tuesday evening at 7:25 p.m., police responded to an abandoned 9-1-1 call. Police located the registered owner of the phone at an address in Chatham. She was in the company of a man with whom she was not to communicate.
A 30-year-old Chatham woman was arrested for failing to comply with an undertaking.
Probation violation
On Wednesday evening, shortly before 7:30 p.m., while investigating another matter, police found a man breaching the conditions of his probation. The man was bound by a release order and a probation order not to communicate or be in proximity with a named person.
A 35-year-old Chatham man was arrested and charged with two counts of failing to comply with the release order and two counts of failing to comply with a probation order. He was transported to police headquarters and held pending a bail hearing.
Motorcycles stolen
Sometime between Friday and Monday, someone stole a blue 2022 Yamaha XZE and a blue 2014 Yamaha CRR motorcycles from a River Line residence in Thamesville.
The 2022 Yamaha XZE was last seen bearing license plate 2N6D0, and the 2014 Yamaha CRR was not plated.
If you have information to aid in this investigation, contact Const. Kristen Charron at kristenc@chatham-kent.ca. Anonymous callers may call Crimestoppers at 1-800-222-8477 and may be eligible for a cash reward.