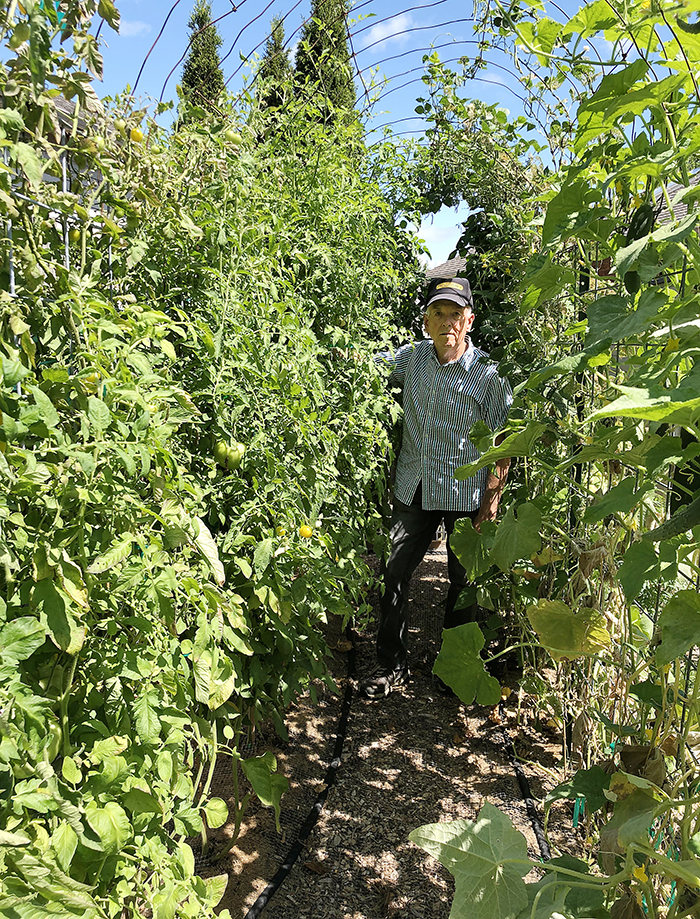 There are monsters growing in Donald Jacobs' garden.
Big, red juicy ones that are just coming ripe.
For the past couple years, Jacobs has been growing an indeterminate variety of tomatoes called "Garden Monster" that can weigh as much as two-and-a-half pounds each.
He's got another bumper crop coming in this year.
Spurred on by his daughter Donna, the past couple of years have seen the former farmer decide to grow his tomatoes vertically.
"Donna encouraged me," Jacobs told The Chatham Voice, adding the younger Jacobs had turned her front yard into productive garden space.
"If she could do it, I could do it too," Jacobs added.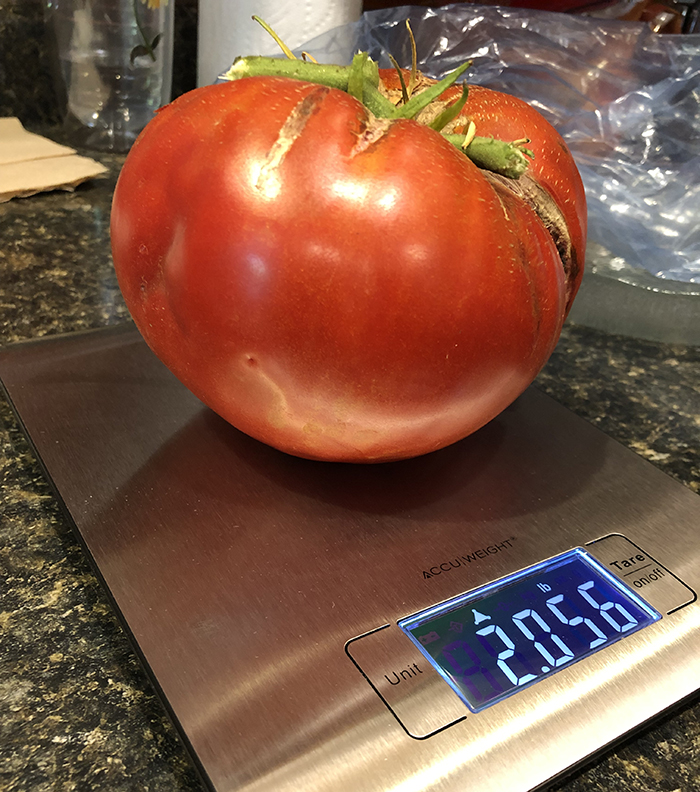 The Chatham resident decided to build an arching trellis over his 25-foot-by-8-foot raised bed. He then began using compost, and last year he incorporated white radish as a winter cover crop.
The radish dies off, leaving behind vital nitrogen to feed next year's crop.
It ends up being a no-weed garden utilizing drip irrigation that requires little work.
"I just dig a hole and plant," he added. "It's low maintenance and gives unbelievable yields."
And it's 100-per-cent organic, Jacobs noted. "I don't use any fertilizer or sprays."
Jacobs, who buys his seed from Veseys, grows other tomato varieties, including Dr. Wyche, Kellogg's Breakfast and Galenia.
He gives most of the produce away but freezes some for himself.
When asked if he plans to enter his tomatoes into any agricultural competitions, Jacobs just shook his head.
"I'm not going in any fairs," he added. "I just grow them for myself."