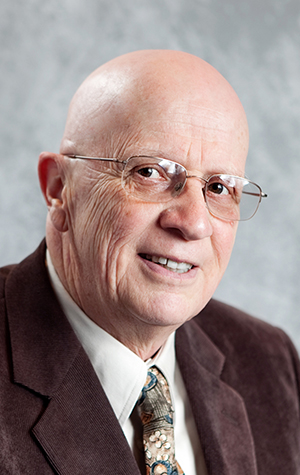 Another member of Chatham-Kent's original council passed away recently.
Bryon Fluker of Tilbury, died on Aug. 3 at the age of 76.
Rex Crawford passed away July 20.
I first encountered Bryon when I initially came to Chatham in 2001 to work for another newspaper, covering municipal affairs. The man was always quick of wit, commented on issues in ways that were easy to understand.
We might not have always seen eye to eye on every issue, but I'd like to think there was mutual respect.
One election night, we crossed paths where the votes were being tallied. An issue stuck in Bryon's craw over something I'd written, and we discussed the matter. He said he appreciated the candor and would never have made the matter a larger issue by writing a letter to the editor.
"I learned never to get into a war of words with someone who buys ink by the barrel," he quipped at that time. It was a decades-old line, but summed up nicely that newspaper reporters and editors can always have the last word if they so desire.
I last saw Bryon in the early fall of 2018 while he was out campaigning for re-election and I was dropping copies of The Chatham Voice at the Erie Cafe in Merlin. It as a brief exchange of pleasantries, nothing more. It's hard to believe that he is now gone.
Like Rex, Bryon had a long career in politics. He served as a councillor and then mayor of Tilbury before amalgamation, and then served as a C-K councillor until his 2018 defeat.
A teacher by trade, Bryon's efforts impacted a great many lives in Chatham-Kent over the years, in the classroom and in council chambers.
Remembering George
The community also lost one heck of a nice guy in George Service last week as well.
I knew George from his time in the Kiwanis.
He would stop by to chat about upcoming events, and my wife spent time in the service club with George.
Always a class act and never without his smile, even while he was battling cancer.
Unfortunately, cancer won out.
Brisket on the Egg
I've received comments from folks asking how the Big Green Egg is doing. And the answer is…fine!
We cooked a brisket recently for/with our Chatham Voice buddies Michelle and Jay.
I took ownership of that brisket on the Friday at the end of the workday, took it home and gave it some loving.
That involved trimming excess fat, using a paper towel to pat off excess fluid, and then giving it a heavy dose of Java Chop House Rub that Mary Beth and I had picked up from Crossroads Pellets in Blenheim earlier in the summer.
We are in love with coffee rubs on beef.
So, with a nice covering of rub – and I have come to realize you don't go light on the seasoning – I wrapped the brisket and put it in the fridge.
Saturday morning, I was up before seven and prepping the Egg for a longer cook. I figured it would be a good seven hours, given the size of the brisket. It wasn't huge, but this was a slow cook and there would be a stall.
The stall occurs at a point in the cook where evaporation cooling catches up with the heating of the meat. A brisket or pork shoulder can remain at the same temperature for hours.
In this case, it stalled shortly after 10 a.m. and stayed that way for more than four hours. Heck, it even dipped a degree or two.
But slow cooking is a patient task. We waited it out and cooked that brisket until it was 195 F. I pulled it off, we wrapped it in foil and covered it to let it rest for an hour, which redistributes the juices.
While that was resting, we roasted potatoes on the Egg.
Soon enough, it was time to eat. Add some salad for our vegetables and we were set.
A butter knife cut the brisket like it was going through…well, uh, butter. It was that tender, but still had a nice bark on the outside.
Long cooks on the Egg can be time consuming – a pork shoulder can take 16 hours – but the end result is so worth it.
We sent Jay and Michelle home with the leftovers, but heard those were consumed later that night. I take that as a good sign they enjoyed the meal as much as we did.
Well, with chicken and pork tenderloin in the freezer, I figure the Egg will be busy once again.
As for the repairs to our Egg, everything turned out great. The new hinge system is a dream and the gasket is up to the task.