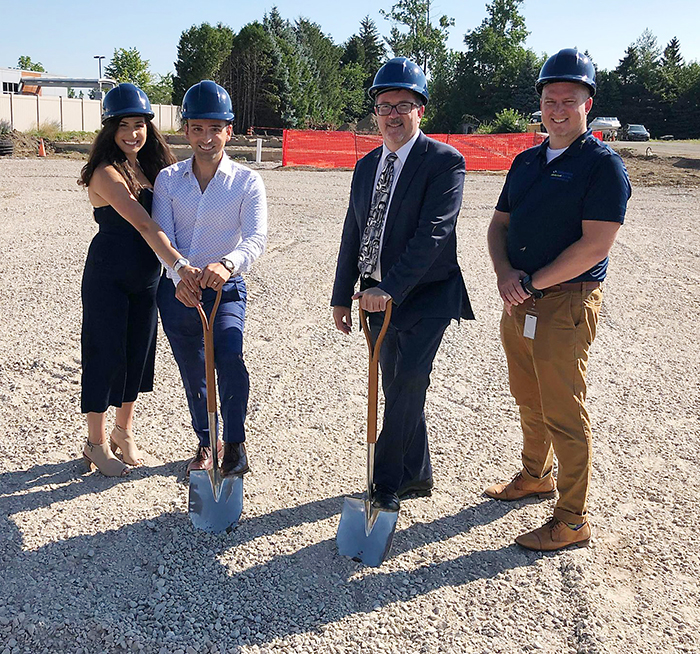 An award-winning orthodontics centre is set to take shape in Chatham.
Dr. Maxwell Abraham and the Abraham Orthodontics team plan to build a spacious new building, a second centre to complement their Leamington office.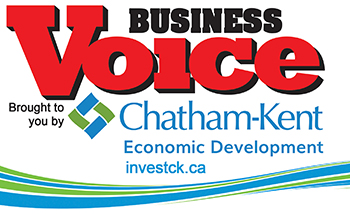 A groundbreaking ceremony for the new $2-million structure to be located at 729 St. Clair St., took place July 22.
Local officials, including Mayor Darrin Canniff, were on hand.
Abraham Orthodontics is well known for its services as it has been providing orthodontic services to the region for the past six years.
The business operates on the premise of affordable and accessible care providing state-of-the-art orthodontic treatments, including Invisalign technology and Light Force, the world's first 3-D printed braces.
"We are thrilled to be growing with this community and to better serve our current and future families," Dr. Abraham said in a media release.
New clients at Abraham Orthodontics are offered a free orthodontic exam and consultation.
The team is anticipating a winter opening for the Chatham location.
An additional 1,200 sq. feet of space will also be available for lease at the new building.
Abraham was named Young Professional of the Year by the Windsor-Essex Regional Chamber of Commerce in 2020. He currently serves on the board of Erie Shores Healthcare and the Ontario Association of Orthodontists.
Euro approval for AgMedica
AgMedica Bioscience Inc. has been granted EU GMP certification (European Union Good Manufacturing Practices) from the Cologne district government in Germany for dried flower produced in its pharma-grade indoor cannabis grow facility here in Chatham.
EU GMP certification is the highest recognition available to companies in the pharmaceutical space. AgMedica has demonstrated capability in following the guidelines that provide instruction for manufacturing, testing, and quality assurance in order to ensure AgMedica's product is safe for human consumption. This certification is an essential piece needed to export EU GMP certificated pharmaceutical grade medical cannabis to importers and distributors in international markets that require EU GMP certification, allowing for global expansion.
Dr. Trevor Henry, CEO, AgMedica Bioscience Inc. said in a media release, "This achievement is another assent to AgMedica's approach to quality, consistency, and high standards. Achieving EU GMP gives AgMedica access to markets throughout Europe and across the globe."
AgMedica distinguishes itself as one of few fully indoor grow facilities in Canada that have achieved this level of certification.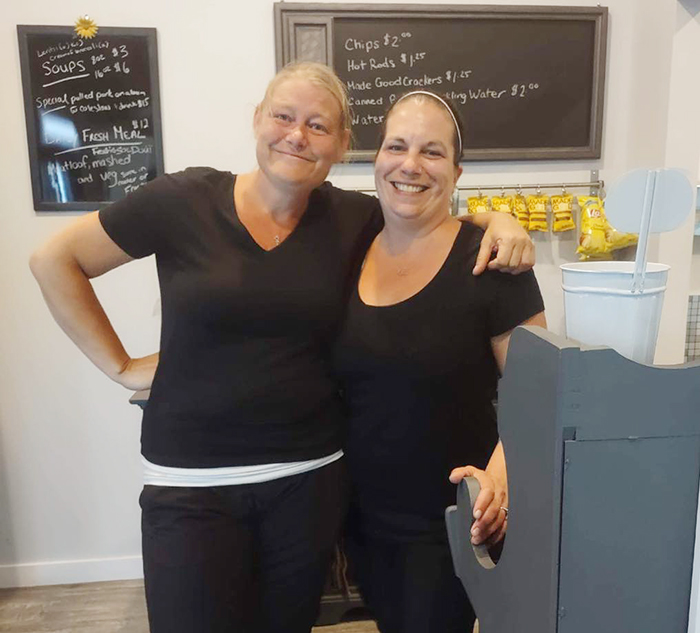 Fuel up at Fuel 4 You +
Fuel 4 You + is open in downtown Chatham at 48 Fifth St.
Rachel Laidler and team offer daily specials, with a fresh meal menu.
Keto items can be prepared by request, as well as veggie or gluten-free options.
Can't get there? They offer delivery as well.
Stop by for your menu, call 519-351-6288 or e-mail at CKfuel4you@gmail.com
Business Voice is a bi-monthly column in The Chatham Voice that highlights some of the achievements made and efforts underway in Chatham-Kent's business community. Send your information to bruce@chathamvoice.com.