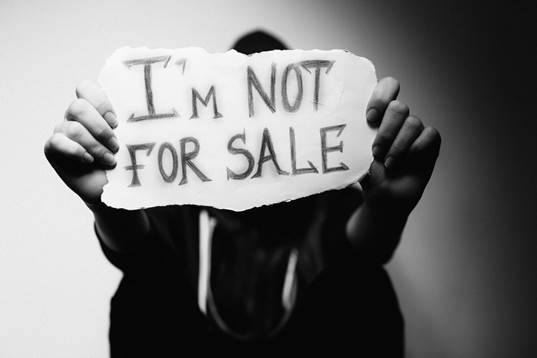 We've said it before, but it bears repeating until it is no longer true: Human trafficking occurs right here in Chatham-Kent.
Until we all take notice and do our part to thwart it, our family members and friends will suffer.
We aren't a large urban centre, so folks may think trafficking doesn't happen here, or if it does, it's just in a form of human traffickers using Chatham-Kent as a stash spot for victims as they shuffle them along the Highway 401 corridor.
Our community is indeed used in that manner, but our vulnerable are also being taken and exploited.
As of the end of July, there were five women in Chatham-Kent receiving support from local agencies to aid them in getting out of forced labour or sex work.
Groups are prying open the eyes of the masses on this serious issue, and are working to provide more assistance to those in need.
July 30 marked the United Nation's World Day to End Human Trafficking. At the Chatham-Kent Women's Centre, it was heartening to see groups join forces to open one of the centre's bedrooms in dedication to victims of human trafficking.
Karen Hunter and the staff and volunteers at the Women's Centre do amazing work. So too does Kelly Tallon Franklin of Courage for Freedom. She's a trafficking survivor and an advocate for other survivors. Her organization also assists human trafficking survivors and promotes education and awareness about the issue.
She's provincially recognized for her dedication to help trafficking survivors. To help these people combat trafficking, we need to all step up.
Signs of trafficking can include:
• Young individual in the back of a car with an older person and then another person driving the car.
Individual not taking eyes off companion, watches like a hawk.
Person wearing inappropriate clothing for the weather or situation.
Individuals seems afraid, anxious or depressed.
Another person controls the individual's conversation.
Signs of poor health, hygiene and/or nutrition.
Let's do our part.