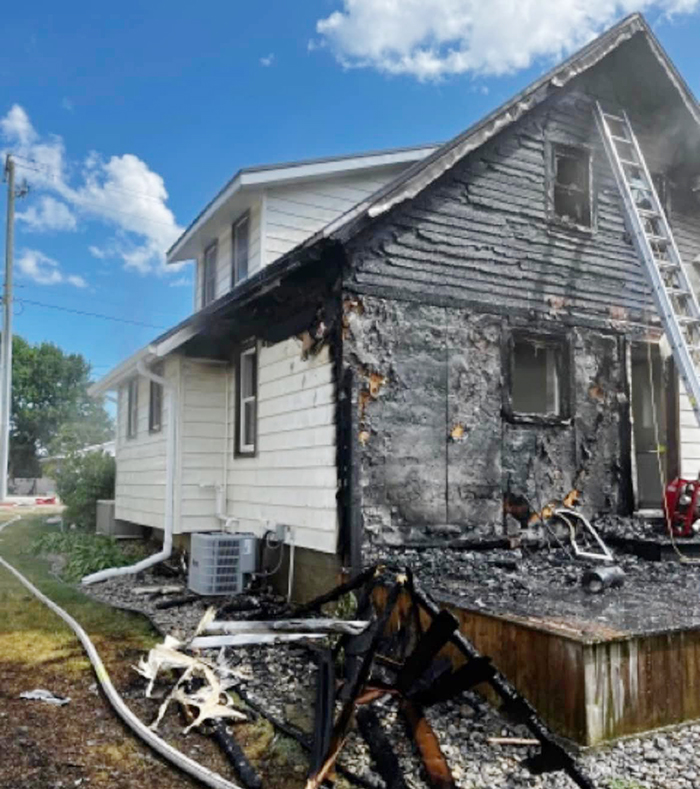 The cause of a house fire in Blenheim Thursday has been ruled accidental.
Chatham-Kent Fire Service firefighters from Station 18 responded to the afternoon blaze on Talbot Street East and were able to contain the fire to the exterior of the building.
Estimated damage to the structure is $100,000, however, it's estimated that firefighters prevented approximately $600,000 in damages.