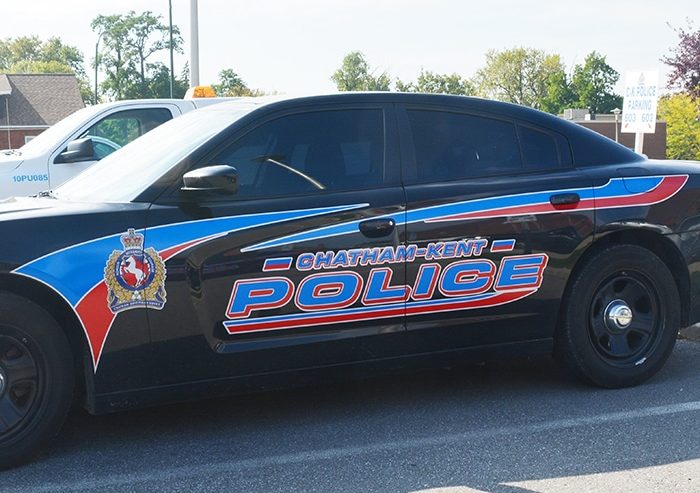 Domestic violence
On Sunday at 2:16 a.m., Chatham-Kent police began a criminal harassment investigation in Chatham.
Through investigation, police learned a woman was harassing a man by constantly calling, following him, and showing up at his apartment.
The woman caused damage to the man's apartment and threatened to harm him, police say.
A 42-year-old Chatham woman was located and arrested. She was charged with criminal harassment, mischief and two counts of uttering threats.
Police seek public's help
Sometime between June 22 and July 7, someone caused extensive damage to the air conditioning unit of the Portuguese Club located on Grand Avenue East in Chatham.
If you have any information that could help with this investigation, contact Const. Kyle Wright at kylew@chatham-kent.ca. Anonymous callers may call Crime Stoppers at 1-800-222-8477 and may be eligible for a cash reward.