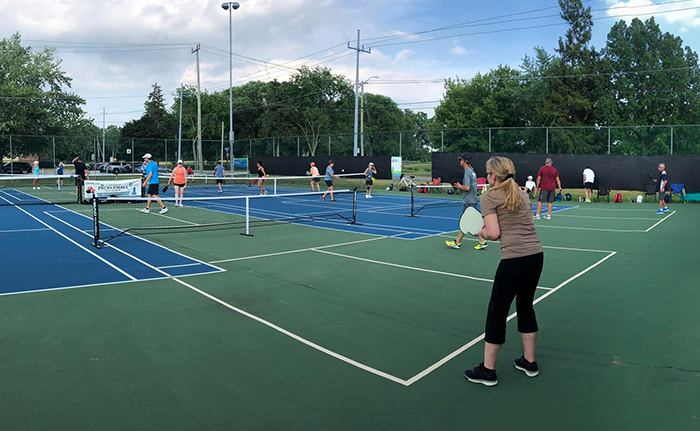 Local sporting venues will be top of mind when Chatham-Kent council meets July 11.
Council is expected to consider a recommendation to install 10 new pickleball courts at five locations throughout Chatham-Kent.
Two would be located in Blenheim at Centennial Park; two would be located in Chatham at Ross Babcock Park; two would be built at Jackson Park; Tilbury would house two at Memorial Park; and two would be located at Steinhoff Park in Wallaceburg.
Total cost of the constructing the project is $554,000 with $419,000 of that being covered by an Ontario Building Grant. An additional $10,000 from the province will be used to fund signage.
The one-time cost for the new courts is $125,000 to come out of reserves.
A new lighting system for Fergie Jenkins Field at Rotary Park is also on the agenda.
An administrative report is recommending the municipality upgrade to a state-of-the-art Musco lighting system valued at $516,385.
According to the report, the current system is more than 30 years old, making it difficult to get parts for repairs.
The new LED system would also easily accommodate any future upgrades.
If approved, the contract would be awarded to lowest bidder Clarke-Haasen Electric. The funding will come out of the parks lifecycle account.