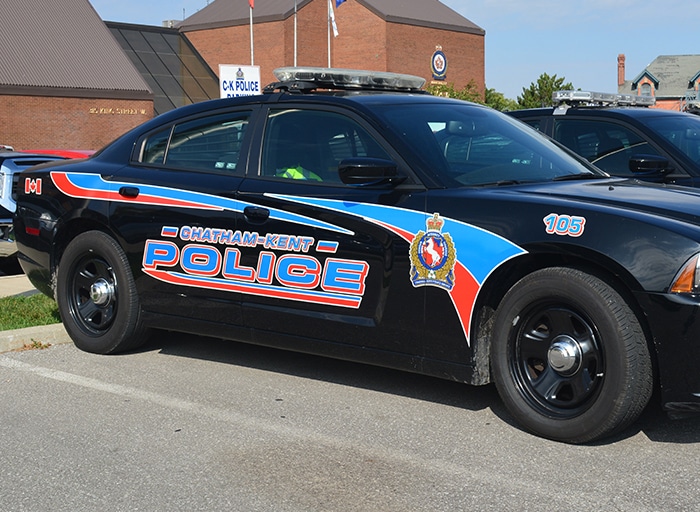 Man pulls knife in drug store
Sunday night ended in a scary fashion for staff at Shoppers Drug Mart on Queen Street in Chatham.
Chatham-Kent police say around 8:30 p.m. that a man argued with the manager and was asked to leave the store.
As the man left the store, he pulled a knife from his pocket, showed it to the manager and made a threatening remark, police say.
The manager locked the door and contacted the police.
The man left the area before police arrived but was located a short distance away.
A 26-year-old Tilbury man is charged with weapons dangerous and assault with a weapon.
Possession of a stolen vehicle 
Chatham-Kent police recovered a stolen vehicle early this morning, only to find it occupied.
An officer found the vehicle, which was reported stolen by Sarnia police on June 22, about 4:14 a.m. this morning.
They also found a woman inside.
A 34-year-old Dresden woman was arrested and charged with possession of stolen property.
Pyjama party of one
C-K police scooped up a woman who was wandering around Amelia Street in Thamesville last night, barefoot and in her pyjamas.
The incident took place about 10:20 p.m. Officers arrived and located the woman. She was found to be intoxicated and unable to care for herself.
A 35-year-old Chatham woman was transported to police headquarters and held until she was sober.