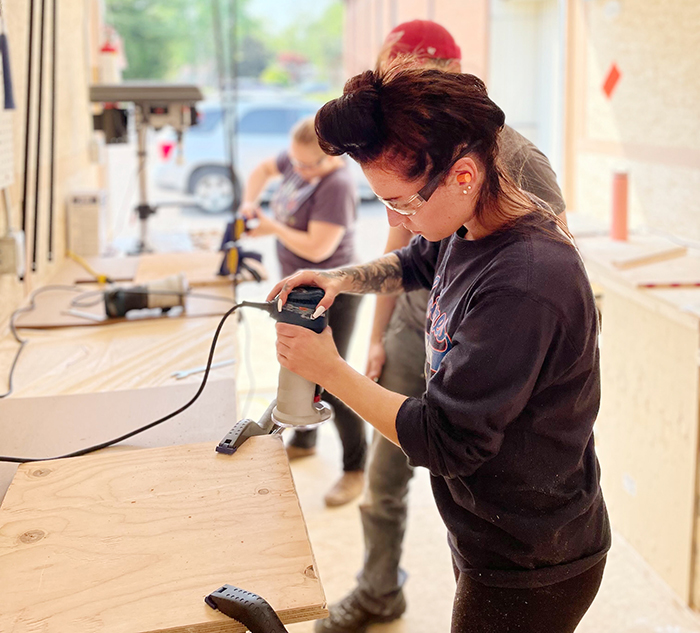 By Pam Wright
Local Journalism Initiative Reporter
Interested in learning more about skilled trades and getting paid to do it?
It's not too late to register for a three-week job readiness boot camp titled 'Not Just a Handyman.'
Or woman.
According to Phil Mock, project co-ordinator for the Prosperity Round Table, there are still a few spots left for the session running from July 25 to Aug. 11.
However the first co-hort starting June 27 is full.
Mock said the project is designed to support young people who want to explore the trades, building their confidence by learning how to use tools safely while exposing them to different opportunities in the working world.
"The whole goal is to get young people ready for employment by familiarizing them with skills taught right on the job," Mock said.
Local employers will also be on hand to help mentor participants, Mock said, adding that it's possible they could even be offered a job while attending the course.
"We've heard a lot of great things from employers who are actually going to take part," he said, adding business owners and managers are looking for prospects that are a "good fit."
Mock said additional three-week training sessions will be offered in the fall.
William Laurie, trades and youth mentor for the Prosperity Roundtable, is heading up the project, adding local youth are excited about the launch of the community project.
To apply for the three-week paid training or to learn more about the program, visit the website at https://prosperityroundtable.ca/handyman.
The Employment Ontario program is funded in part by the Government of Canada and the Government of Ontario.