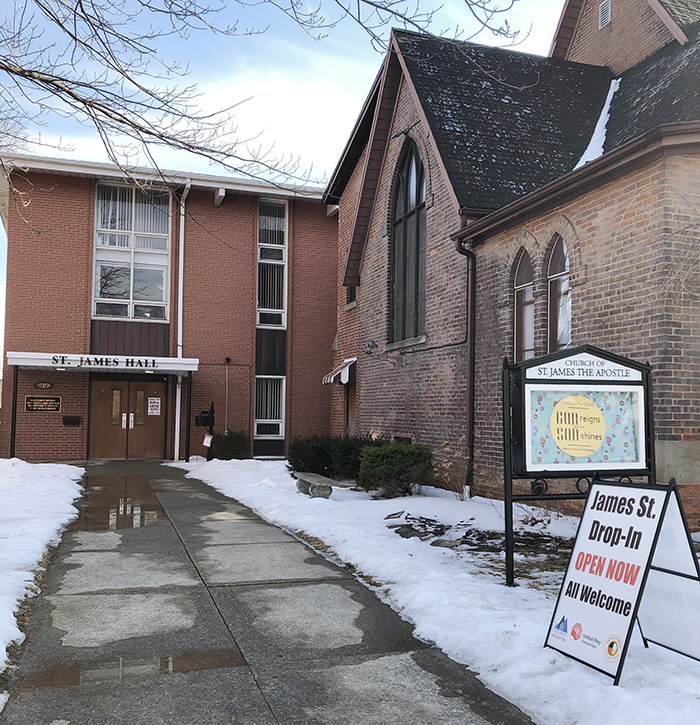 By Pam Wright
Local Journalism Initiative Reporter
The helping hand of R.O.C.K. Missions is now reaching Wallaceburg residents in need seven days a week.
Thanks to new funding from the United Way of Chatham-Kent, an afternoon drop-in that ran 16 hours a week has been expanded to 28 hours.
Stationed at the St. James Anglican Church downtown, the drop-in centre is open each day from 2 to 6 p.m.
Renee Geniole, operations co-ordinator for the agency, said the drop-in opened up at the church in January as a way to provide warmth and food during cold winter months.
However, she said the need continued to grow beyond what was slated to be a three-month pilot project, with about 25 people accessing the service each day.
"Numbers are slowly creeping up," she said, noting there are many regulars who attend.
"There's a huge need," Geniole explained, "with lots of food insecurity and lots of people experiencing homelessness."
Because the United Way funding had yet to be formally announced, Geniole couldn't confirm the project's dollar figure, however, she said the mission is looking at purchasing a washer and dryer as there is no public laundromat in Wallaceburg.
The outreach would also like to be able to offer the homeless a place to shower, Geniole added, something organizers are hoping can be provided in the future.
Geniole said R.O.C.K. Missions, which stands for Reaching Out Chatham-Kent, is looking to expand its repertoire of services in Wallaceburg and is open to creating new partnerships with community agencies.
"We're super excited to be there," Geniole said. "And we're super excited to do what we can in the community."
In the meantime in Chatham, outreach services by R.O.C.K. Missions are going strong. Geniole said the agency currently prepares and delivers 320 lunches per week.
Other initiatives, such as harm reduction kits, are also provided to those facing addiction issues.
The James Street Drop-in Centre was initially funded thanks to a small grant from the municipality. Its current partners include R.O.C.K Mission, the United Way of Chatham-Kent and the Ska:na Family Learning Centre.
Geniole said the organization has great working relationships with many groups throughout Chatham-Kent, including mental health service providers, a number of churches and the Chatham-Kent Police Service.