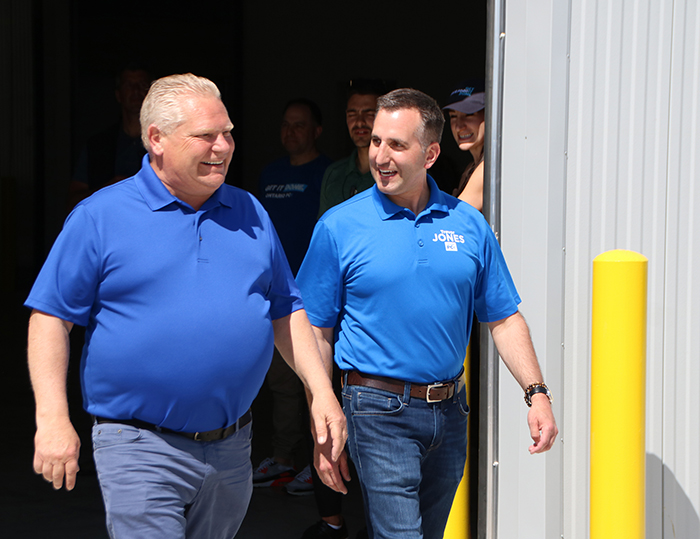 The window for nominations for the June 2 provincial election is closed and aspiring politicians are now on the hustings.
Chatham-Kent–Leamington has five candidates battling MPP Rick Nicholls – who after being expelled from the PC caucus by Doug Ford for refusing the COVID-19 vaccine – now represents the fledging Ontario Party.
Nicholls is attempting to be re-elected for a fourth term having held the riding since 2011.
Also on the ticket are Progressive Conservative candidate Trevor Jones, NDP candidate Brock McGregor, Jennifer Sureus of the Green Party, Liberal party candidate Audrey Rahn Festeryga and Rhonda Jubenville of the New Blue Party of Ontario.
The Liberal Party had to find a last-minute candidate when Alec Mazurek acclaimed mere days earlier was pulled last week after the NDP uncovered homophobic slurs he posted on social media eight years ago.
Chatham-Kent–Leamington has a population of 109,619 people and encompasses a 2,183 square-kilometre landmass.
In Lambton-Kent-Middlesex, incumbent Monte McNaughton is facing six other candidates in the riding he's held since 2011.
Taking a shot at the seat of Ontario's current Minister of Labour, Skills and Training are NDP candidate Vanessa Benoit, Liberal Party candidate Bruce Baker, Green Party candidate Wanda Dickey, New Blue Party of Ontario candidate David Barnwell, Ontario Party candidate Aaron Istvan Vegh, and Dean Eve, who is running for the None of the Above Democracy Party.
The L-K-M riding covers 5,708 sq.-kms and has a population of 105,335.