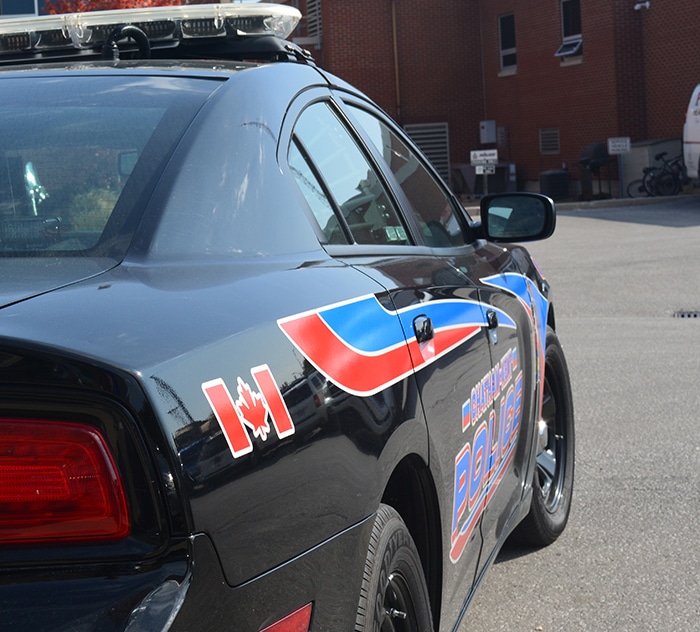 Domestic charges
On Saturday, Chatham-Kent police responded to a domestic dispute at a Wellington Street residence in Chatham.
Through investigation, police learned a verbal argument had taken place between the man and a woman. The man threated to cause harm to the woman and pushed her, police say.
A family member witnessing the altercation attempted to intervene and was also threatened and assaulted, according to police.
The confrontation moved outside where the man continued to assault this family member by spitting at them and shoving them, police say.
The man left the residence prior to police arrival.
On Monday morning, a 42-year-old Bothwell man attended police headquarters and turned himself into police. He was charged with two counts of uttering threats and four counts of assault.
Tractor stolen
Sometime over the weekend, a red Massey Ferguson tractor, Model 253, was stolen from a field adjacent to Zone Road 7 and Chatham Line 1 in Bothwell.
The tractor has a front-end loader and a metal hook welded to the middle of the bucket.
If you have any information, contact Const. Mike Taylor at miketa@chatham-kent.ca or Cadet Hilary Pomajba at hilaryp@chatham-kent.ca. Anonymous callers can call Crime Stoppers at 1-800-222-TIPS (8477) and may be eligible for a reward.