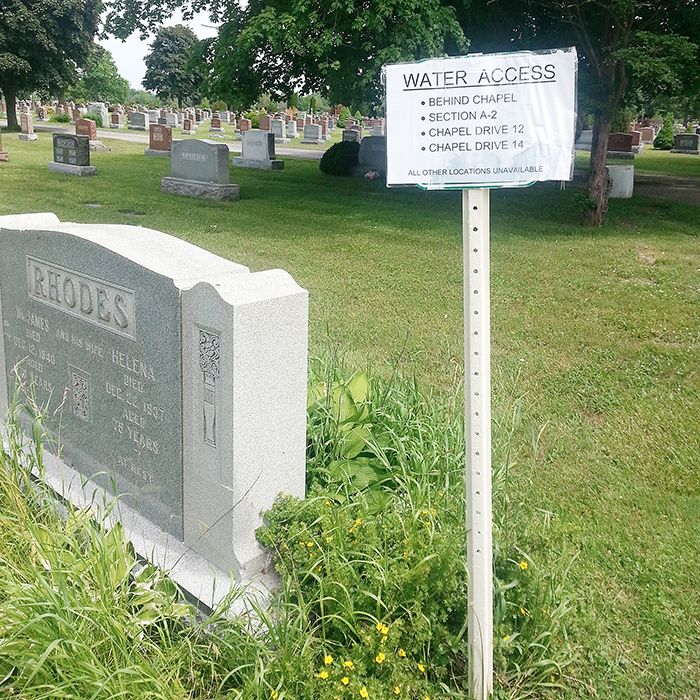 By Pam Wright
Local Journalism Initiative Reporter
Due to the rising popularity of cremation, Chatham-Kent is installing new columbaria at Maple Leaf Cemetery in Chatham.
A columbaria is a structure or room, designed to be a final resting place for cremated remains.
Cost for the two new additions is $136,045. The project will feature concrete foundations, walkways, landscaping and seating.
Chatham-Kent council approved a recommendation from administration at its regular meeting May 9.
In 2021, there were 599 interments in Chatham-Kent's municipal cemeteries. Of those, cremation interments or inurnments accounted for 358, which represents 60 per cent of all burials.
The municipality first began boosting access for cremation by building four columbaria at Maple Leaf Cemetery about 10 years ago. Currently, 82 per cent of the spaces are now sold.
Only 56 cremation spaces remain available at Maple City Cemetery, the report said.
According to a report from administration, the municipality is considering adding more columbaria to its cemeteries in Dresden, Blenheim and Wallaceburg, with each one being assessed on an individual basis.
Time to kayak!
Paddling adventurers will soon be able to explore the many waterways in and around Wallaceburg.
Chatham-Kent council has lent its support to the venture, which will see a kayak rental business located at Civic Square Park this summer.
The municipality is allowing the Downtown Wallaceburg BIA to repurpose a municipal storage shed for the business that's tentatively slated to run from May to October.
The BIA plans to offer curated kayak paddle packages to highlight natural spaces and historical areas of importance.
The project got off the ground thanks to an Ontario Tourism Innovation Lab Spark Grant for $3,000 for start-up items, such as lifejackets. A total of $10,000 in digital support was received from WEtech Alliance.
The BIA is currently awaiting word of approval as to whether they will receive additional Tourism Relief Funding.