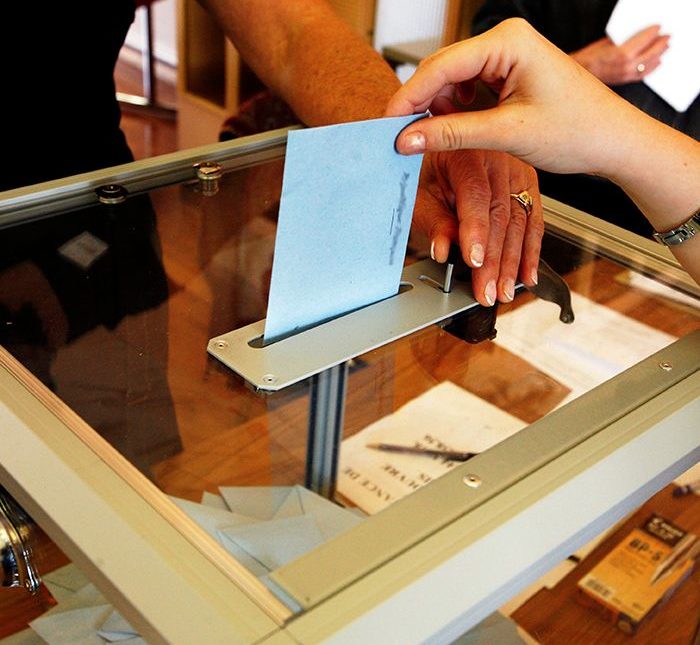 It's election season in Ontario!
Except, it really doesn't feel that way locally.
Here we are a matter of weeks away from the June 2 election, with advanced voting underway in several capacities already, but…
Here in Chatham-Kent, as well as Lambton-Kent-Middlesex, as of the time of typing this, we don't even have Liberal candidates. Parties have until May 12, the dateline on this newspaper, to name their candidates. (Update, the Liberals slid in their C-K–L candidate before deadline)
But there are people already voting! You can go to the Returning Office in the riding to cast your ballot.
Alternatively, people can go to the Elections Ontario website and request a mail-in ballot.
So, for anyone who had to vote prior to Thursday, the options were limited.
Of course, in C-K–L, Trevor Jones is running for the PCs, Brock McGregor is championing the NDP, Jennifer Surerus is representing the Greens…and then there are the others. Ex-PC Rick Nicholls, the incumbent, represents the Ontario Party; Bryce Giroux is the None of the Above Party candidate (we don't make this stuff up); and Rhonda Jubenville is the candidate for the New Blue Party of Ontario.
The Liberals named Alec Mazurek as their C-K–L candidate by Wednesday afternoon.
Up in L-K-M, Monte McNaughton, the incumbent is back representing the PCs, while Vanessa Benoit is the NDP reprepresentative, Wanda Dickey carries the Green torch, and Dean Eve has his name slotted in for None of the Above, while David Barnwell is the face of the New Blue Party.
As for the Liberals, by Wednesday afternoon, it still appeared to be up in the air. There was no name listed on the party website.
All these options, all this division on the right side of the political map and Steven Del Duca's Liberals were slow to field candidates here.
The Doug Ford Conservatives have recently released a very Red Tory-esque budget with lots of spending tied to them getting re-elected, so this could be stealing any wind from the Liberal sails.
Then again, Del Duca is painfully tied to his Liberal leader predecessors, Kathleen Wynn and Dalton McGuinty. Down here, just look out your window and spot a spinning white turbine, and receive your reminder of what those folks delivered rural ridings when they were in office.
What is your main issue this election? Inflation? Does any party have a viable answer? We doubt it.