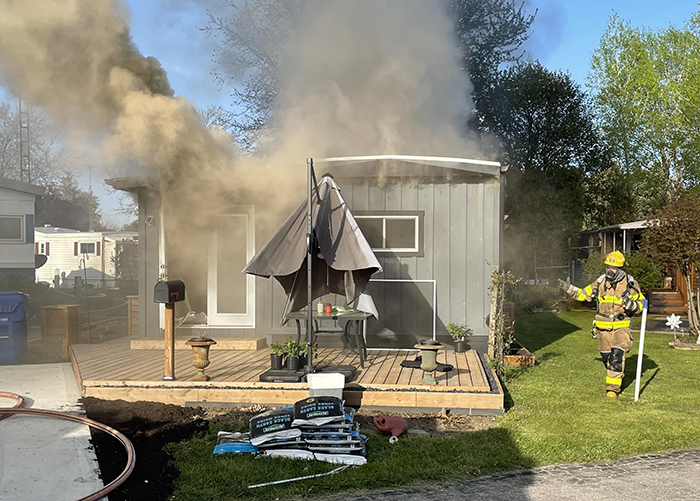 No one was injured but a home in South Side Estates off Charing Cross Road suffered extensive damage in a blaze Tuesday night.
Chatham-Kent fire got the call about 6:15 p.m. of a structure fire in the mobile home park. Crews arrived on the scene to see flames and heavy smoke pouring out of the building.
Firefighters quickly got the flames under control, but four nearby homes suffered damage from the heat.
The fire, which was ruled accidental in nature and is believed to have started in the kitchen, caused an estimated $350,000 in damages.
Comments
comments