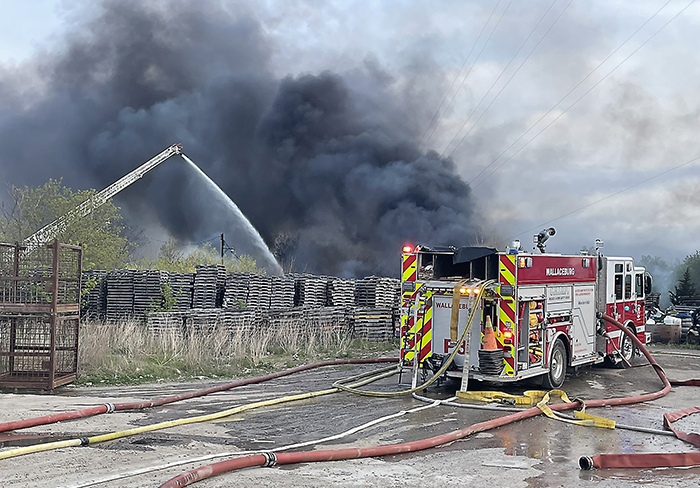 Wallaceburg residents woke this morning to smoke billowing up from a pallet fire.
According to Chatham-Kent Fire officials, they got the call shortly before 6:30 a.m. of a suspected dumpster fire at 760 Gillard St.
However, when they arrived, crews discovered a large amount of wooden pallets on fire. The property housed thousands of the pallets.
With the support of firefighters from Chatham, and Wallaceburg volunteers, the Wallaceburg contingent brought the fire under control with no injuries.