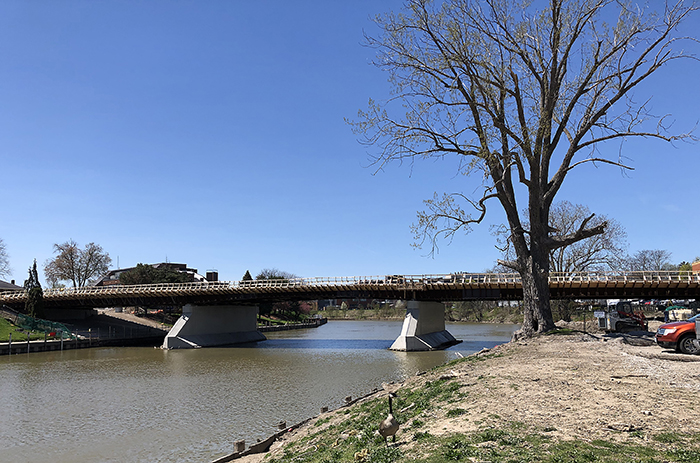 As Chatham-Kent is back in action for events this spring and summer, a new celebration is in the works: Bridgerama Day.
Organizers with the Historic Downtown Chatham BIA are planning a day of fun and entertainment to mark the reopening of the Third Street Bridge. The event will take place June 25.
Claire Culliford, mastermind of the idea, said it loosely mimics the celebration held in 1962 when the bridge initially opened. There were three days of festivities.
This time around, it will all take place on one day, and Culliford is looking for sponsors and performers.
"It's been quite the organizational challenge to get it all together," he said, adding everything has to have Chatham-Kent flavour.
Performers for each 30-minute show have to be from C-K, as well as anyone renting booths downtown on King Street to show off made-in-C-K merchandise, or showcase local charity work.
"Up and down King Street, you can rent a booth for the day, but you have to come from within Chatham-Kent," Culliford said.
The bridge was to be completed last fall, but that didn't happen. Culliford said they were at the mercy of the construction crew.
Aside from entertainment performances and the downtown booths, Culliford said there will a bridge walk over held, as well as a boat sail by, and he encourages downtown merchants to put on attractions.
Culliford stresses Bridgerama Day is still in the early planning stages.
"We're just putting out the call for participation," he said.
To learn more, visit www.bridgeramaday2022.ca.