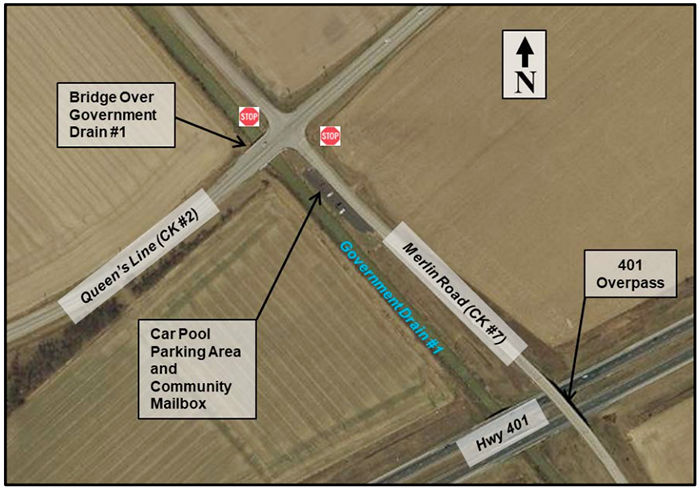 Editor: In response to The Chatham Voice's March 17 editorial, "Round we go," and its stance regarding a roundabout proposed for the Queens Line/Merlin Road interchange, I whole heartedly support roundabouts as unique way to reduce costs and provide more safety.
As a former regular commuter to Collingwood, I can truly say the placement of roundabouts on Highway 26 just outside of the town limits on a highway with 90-km/h speed limit has worked beautifully.
In what is regarded as a one of the most dangerous roads in that region within a high snow belt area, the roundabouts slow traffic in the intersection. This area where whiteouts and icy/snow-covered roads are common, makes going through a green light very dangerous at higher speeds with traffic turning left or right. It has proven to be a safe and cost-efficient alternative while saving lives.
Our children, mothers, fathers, etc. use these roads, and roundabouts slow traffic to a point that makes the odd minor fender benders a minor inconvenience compared to the higher-speed crashes going through these intersections.
Steve Walley
Chatham