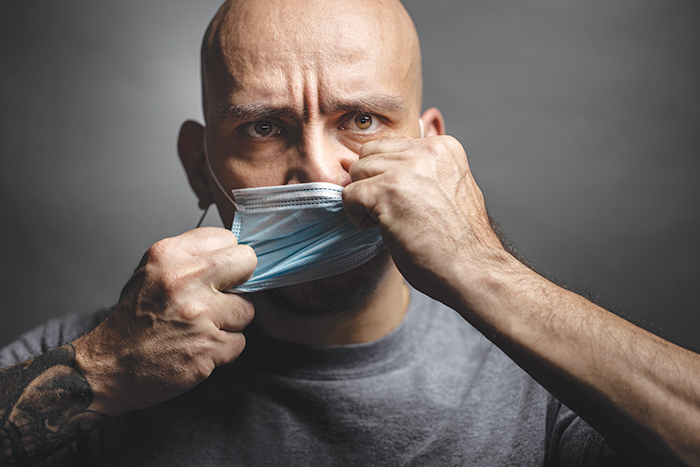 It's close…the new normal. I have to say with the province announcing the removal of mask mandates March 21, I am happy, and a bit reserved.
I'm happy for many businesses that will see increased business as people come back out to patronize them in hopefully pre-COVID numbers, if not even more so.
I'm happy to see events cropping up all over the place. We need entertainment and recreational outlets.
But it's not like we have not had some in recent weeks, however, they just felt a bit different.
Mary Beth and I attended a recent comedy night at Red Barn Brewing. If you've read my columns in the past, you know we like our local craft beer! And a night of laughs was the froth atop the ales.
Seriously, it was a great evening and it was awesome to be out and about. We've mostly avoided restaurants during the pandemic, let alone watering holes. The last time we spent any time out and about at such a place was last fall for a couple of hours at…Red Barn.
That was October. The comedy night was the end of February. We've been keeping low profiles due to the pandemic, respecting social distancing, wearing masks, etc., etc.
Our support of local restaurants has come in the form of takeout.
But, man, the comedy night just felt…right. Sure, we had masks on to enter and anytime we got up to use the facilities, purchase dinner from Dog Days BBQ, which was on site that night (great, great brisket from those guys, by the way, as we've had it a couple of times now, with the other time at a Sons of Kent function), but having a mask on to enter and exit was no big deal.
We sat with a father and daughter from Leamington, really nice folks who have a love of trying area craft beer. Like us, they love the atmosphere of Red Barn.
The night was great, featuring a couple of hours of comedy – led by headliner Jason Allen – a few beverages, and home by 10 p.m. or so. Perfect for us 50-plus types on a Thursday night.
Now, more of these kinds of events are cropping up. I learned last week that Canada South Blues Society is kicking back into gear in April. Word is, Canadian blues artists Monkey Junk will perform April 22. The Chatham Voice is an event sponsor with the society for their shows here in C-K.
We had the pleasure of attending the society's last event pre-COVID, back in December of 2019, when Ghost Town Blues Band lit up the KBD club with party tunes.
I'm told Retrofest is slated to return this spring, followed in June by another virtual Festival of Giving, and WAMBO seems to be progressing for a big splash in August. And that's just a taste of what's returning.
Through it all, folks, please think about social distancing where possible, as we are not out of the COVID woods just yet. I'd hate to see the province re-institute masking protocols, or worse, limitations again on capacity numbers for indoor spaces.
That's why my wife and I will still don a mask at times. Be it a crowded supermarket or wherever it seems prudent, we'll mask up.
We're sure others will too. I urge people not to poke fun at maskers. Respect their decisions. It could help prevent a return to more stringent COVID-19 guidelines, and I think it's very safe to say, none of us want that.