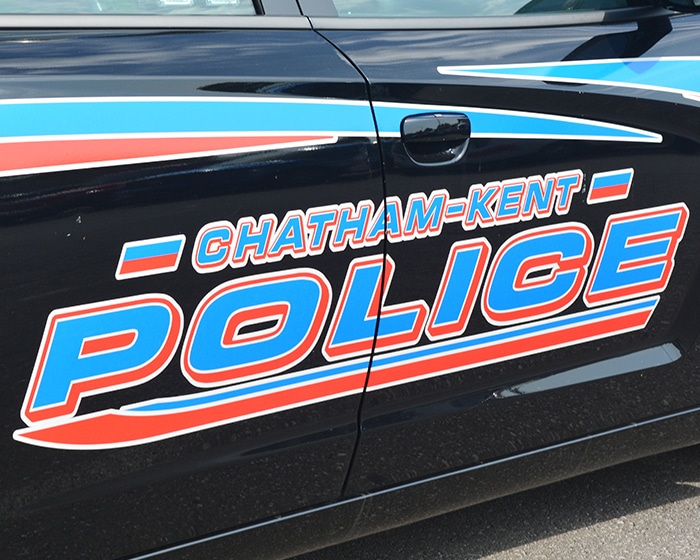 B&E charges
A Wednesday morning break in did not go long without an arrest.
Chatham-Kent police got the call yesterday morning at 6:30 p.m. to the Pioneer gas bar on St. Clair Street in Chatham.
They looked at the video surveillance and identified the suspect, police say.
Officers located and arrested a 26-year-old man of no fixed address a short distance away. He was charged with breaking and entering and was held for a bail hearing. 
Weapons, domestic charges
Last night, shortly before 11 p.m., police responded to a disturbance on Talbot Trail, in Harwich Township.
Through investigation police learned a physical altercation had taken place between the man and his spouse.
Prior to police arrival the man, armed with a firearm, fled on an ATV, police say.
He was located and taken into custody a short time later.
The man was charged with assault, operation while prohibited, weapons dangerous and two counts of mischief. He was held in custody pending a bail hearing.
ATV stolen
Someone stole an ATV from a Ridgetown business about 3 a.m. Wednesday.
The green 2020 Polaris All-Terrain Vehicle was last seen southbound on Erie Street North in Ridgetown.
Anyone with information is asked to contact Const. Jayme O'Reilly at jaymeo@chatham-kent.ca. Anonymous callers may call Crime Stoppers at 1-800-222-TIPS (8477) and may be eligible for a cash reward.
Comments
comments