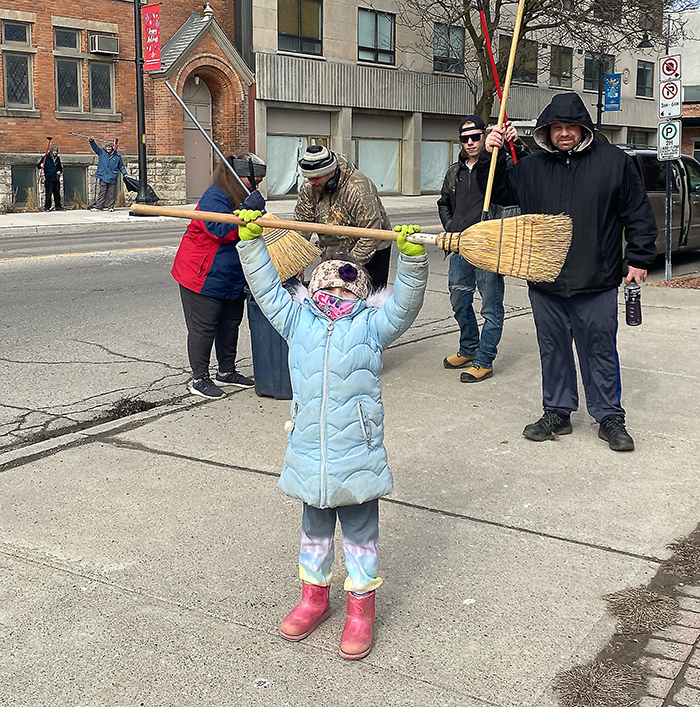 Kyleigh Mantle-Noxell had a broom in hand Saturday as part of her civic duty helping clean up downtown Chatham.
The youngster was among some 20 citizens who joined together to beautify the community's core.
Organizers of ComeTogetherCK, in conjunction with CK Community Partnership, spearheaded the effort, which collected about 40 bags of trash.
Below, Amelia seeks support from passing drivers.