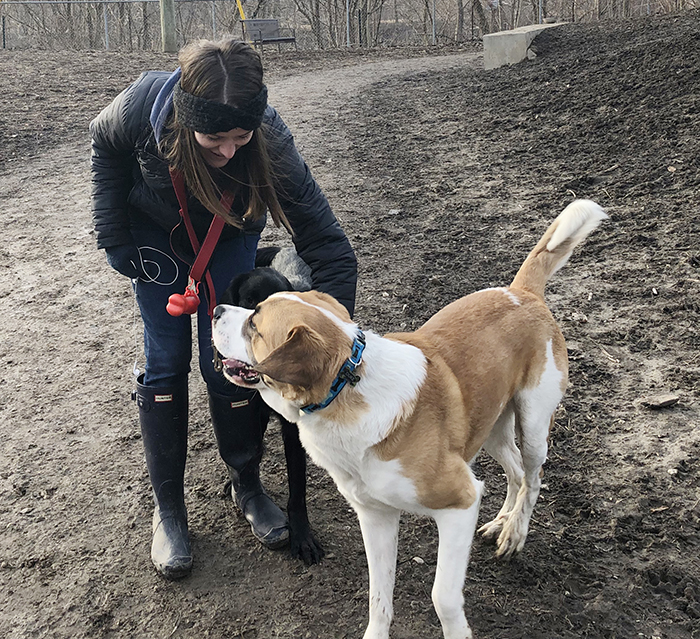 By Pam Wright
Local Journalism Initiative Reporter
Pet owners are leaving more than a little doggy doo-doo in Chatham area parks.
That's according to the municipality who just released the latest dirt on the issue, reporting some 1,015 tons of dog poop was collected in 2021.
To put that in perspective, the amount is equal to 50 dump trucks, 148 elephants or 6,000 refrigerators.
Chatham Parks and Horticulture supervisor Deb Veccia said the large amount of canine excrement is both a blessing and a curse.
On one hand, it shows how well local parks are used, Veccia noted, but it also poses extra work when it comes to cleaning up.
Plus, she said, there's the added problem of a few irresponsible pet owners who don't pick up after their dogs.
The spring melt reveals the treasure left behind.
"It's starting to thaw," Veccia said. "A lot of things are being uncovered that were buried in the snow."
The amount of poop may seem extraordinarily large, but Veccia said the municipal staffers who collect garbage are able to estimate the volume of dog waste collected by way of the current system which uses clear bags.
Veccia, who is in charge of parks in Chatham proper, as well as Mitchell's Bay and Pain Court, said there are 110 parks in her coverage area, including Chatham's well-used canine playground.
The John Waddell Dog Park is the third busiest park in the system, Veccia said.
Located in central Chatham, the off-leash dog park includes a naturalized area with mature trees.
Many apartment dwellers and seniors take their pets to the dog park, Veccia said, cementing its importance as a community amenity.
Veccia said the vast majority of pet owners are quite responsible, cleaning up after their pets, adding it's just a lax few who create a problem.
The pandemic has a lot to do with the extra garbage collection within the system, Veccia explained, adding the number of people using Chatham-Kent's parks and trails spiked during COVID-19 restrictions.