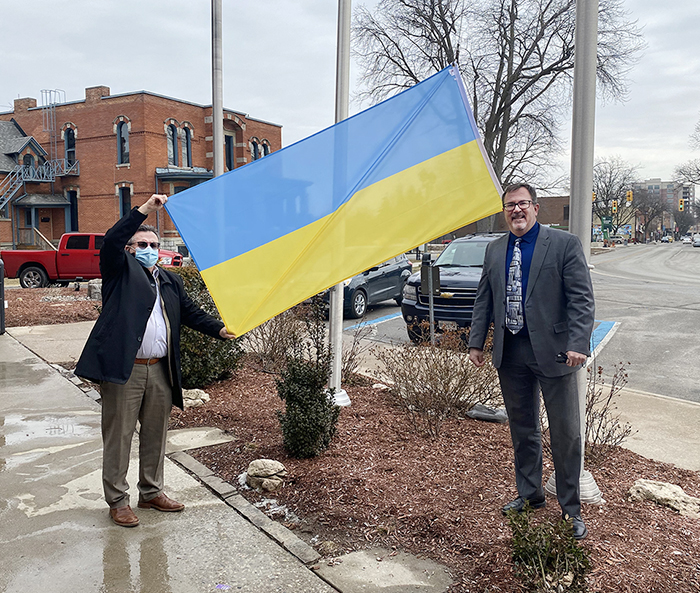 Chatham-Kent officials raised the Ukrainian flag at the Civic Centre today.
It's a show of solidarity with the people of Ukraine following the invasion of that nation by Russia last week.
Chatham-Kent Mayor Darrin Canniff said the municipality stands with Ukraine and called on Russia to respect Ukraine's sovereignty.
"The people of Ukraine have a democratically elected government and as free people they have the right to choose their leadership," he said in a media release. "Some of these mayors that our Chatham-Kent councillors met with two years ago may now be on the front line. My heart goes out to those brave Ukrainians fighting and dying for their homeland and democracy."
Chatham-Kent hosted a delegation of 13 mayors from Ukraine in July of 2019 as part of an international study tour organized by the Federation of Canadian Municipalities (FCM) for the newly elected heads of Ukrainian amalgamated communities.
July 4, 2019 was declared Ukraine Day in Chatham-Kent. The event was marked with a ceremony and raising of the Ukrainian flag at the Civic Centre.