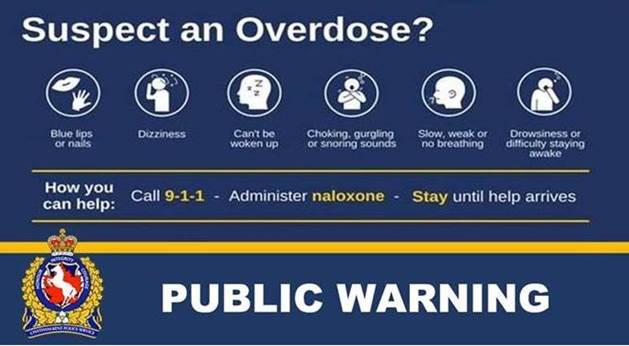 As COVID-19 is claiming lives on seemingly a near daily basis in Chatham-Kent, another plague is at work as well.
Chatham-Kent police officials say they have been called to the site of three overdose deaths in the past two days.
Each death is due to suspected overdose by fentanyl, a drug much more powerful than morphine.
Police urge drug users and those close to them to carry naloxone, which can counter some of the overdose.
CK Public Health, EMS and police say people need to know the risks associated with drug use.
Police remind the public that supports are available in the community to help deal with addictions.
https://ckphu.com/health-topics/opioids-other-substances/
https://ckphu.com/health-topics/harm-reduction-supplies/naloxone-kits/
https://www.ontario.ca/page/where-get-free-naloxone-kit
National Overdose Response Service is a 24/7 overdose prevention hotline 1-888-688-6677.