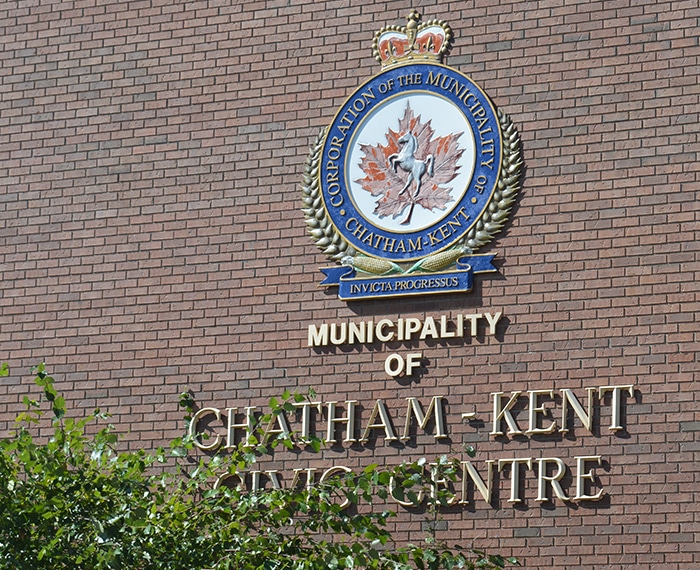 Due to large numbers of municipal staff following COVID-19 protocols, three municipal service centres will remain closed until Jan. 26 at the earliest.
Centres in Ridgetown, Tilbury and Dresden were closed Jan. 12.
The Chatham and Dresden Service Ontario offices will remain open by appointment only.
"The high transmissibility of the omicron variant is leading to staffing issues across the general workforce and Chatham-Kent is no exception," said Cathy Hoffman, GM and Chief Human Resources Officer, in a media release. "We monitor the situation closely on a daily basis and are deploying our workforce to maximize safety of our employees and services to the community."
Hoffman said 101 employees are currently under COVID-19 protocols, 21 of which are working from home.
Citizens may experience delays in wait times for telephone inquiries during this reduced staffing period. When possible, citizens are encouraged to utilize municipal digital service offerings, which include:
Dog Tag Licence Renewals can be paid via the Pet and Wildlife Rescue (PAWR) website pawr.org/product-category/dog-tags/ and are due by March 31.
Property Tax Interim Payments can be made at  www.chatham-kent.ca/paypropertytaxes and are due by March 1.
General information and service request inquiries – www.ck311.ca.