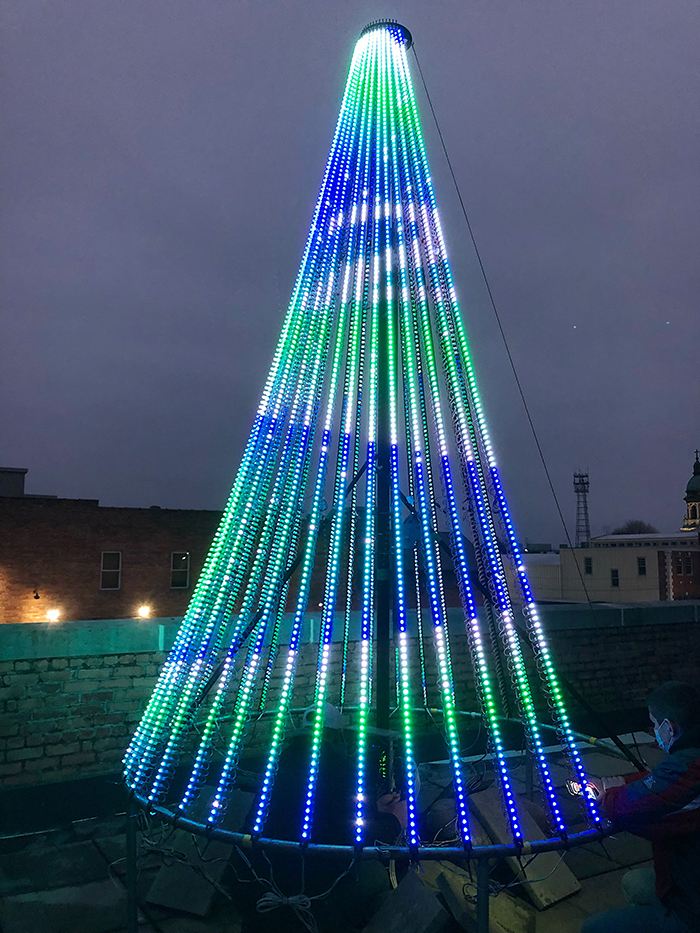 The timing might be off slightly but that doesn't detract from the beauty of new Christmas trees gracing Chatham's King Street.
Put up by the Historic Downtown Chatham BIA, the first tree was officially lit Dec. 30 on the Capitol Theatre balcony.
Organizers say the display will see the addition of two 12-foot trees that talk to each other.
There are part of a fun interactive activity that includes Light-Up Downtown and the Light-Up CK event.
According to a press release, delivery of the trees was delayed in part to COVID-19 and other shipping issues.
The display is being funded by the Government of Ontario through the Federal Economic Development Agency of Southern Ontario.