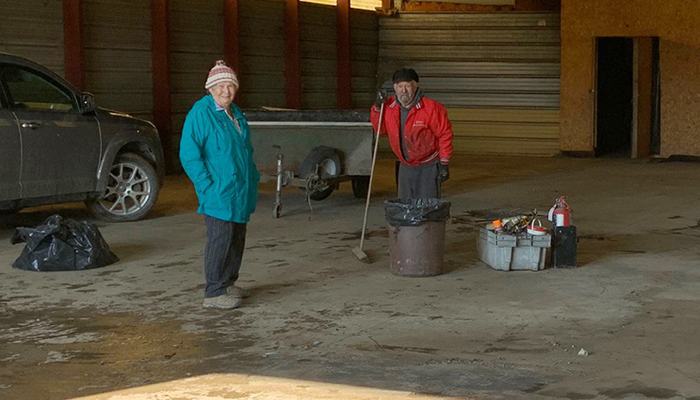 Forget Freedom 55, how about Labour of Love 86?
Because at age 86, Leo Trudell finally retired and sold the family business, Trudell Salvage in Tilbury.
For he and his wife, Liz, 77, their version of Freedom 55 is selling and retiring after 55 years running the business.
Leo's father, Walter, started Trudell Salvage 78 years ago, in the middle of the Second World War.
Liz said Walter worked in a factory and his doctor told him if he didn't get out of there, it would ruin his health. So he bought a 25-acre farm on Queen's Line on the eastern edge of Tilbury and took up farming, and salvage.
He set aside five acres of land for the salvage business and focused on farming the remainder, Liz said.
When she and Leo took it over, they expanded the salvage operation to 10 acres.
"My husband worked at Rockwell until we figured he could afford to quit there," she said. "When he was at Rockwell, we always had about 20 people on the list where we had to pick up from."
Most of those folks worked farms.
"We made our money selling reusable steel and farm machinery," Liz said. "At first it was mostly farm machinery, but as the farms got bigger, we couldn't afford to buy the big machines."
The farm machinery mostly came from auction sales, but the steel came out of factories that no longer had any use for the materials, she added.
As the farm machinery market changed, the Trudells focused more on construction steel, Liz said. They'd purchase it in quantity, but be able to sell it off piecemeal to customers as needed.
Through the years and the countless transactions, Liz said they only had one cheque bounce.
"It was from one guy who had split with his wife. She drained the account, and he didn't know it," she said.
The Trudells, despite looking forward to retiring, said they'll miss the people.
"My husband loves to talk, so he's really going to miss that," Liz said.
Their customers will miss them as well.
"A lot of people have said, 'We don't know where we'll go to get our stuff,'" Liz said, as the land will no longer be utilized for salvage. "I had a guy come out yesterday wanting something, but there's nothing left in the yard."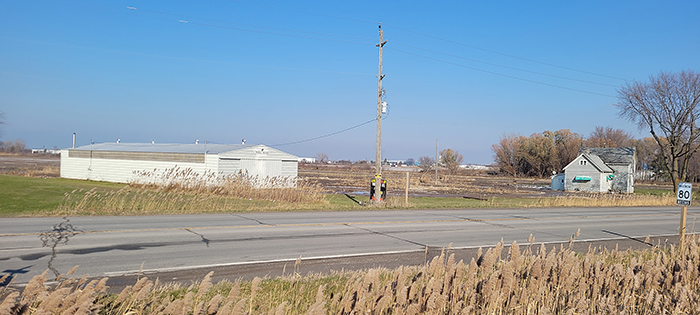 Comments
comments