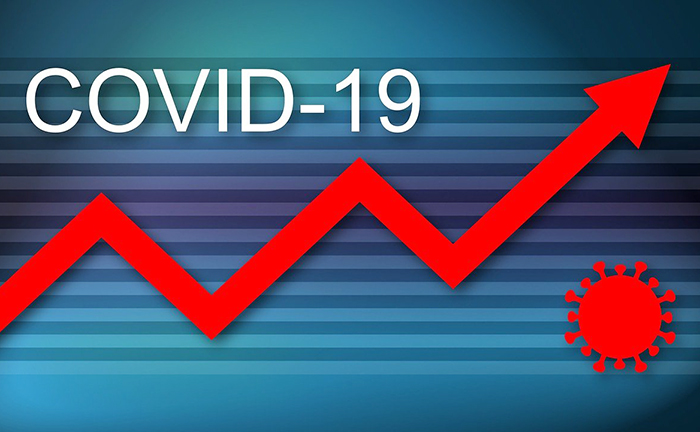 Chatham-Kent's medical officer of health is increasing pandemic restrictions as of Dec. 10 due to rapidly rising COVID-19 numbers.
As of Friday at 12:01 a.m., capacity limits will be tightened for public gatherings, and workplaces will be encouraged to follow social distancing and to allow staff to work from home wherever possible.
Where social gathering limits are currently 25 people for indoor events, they will be reduced to a limit of 10. All other provisions and exceptions set out in this schedule shall continue to apply.
The gathering limits identified above do not apply to social gatherings associated with a wedding, a funeral or a religious service rite or ceremony, such as a wedding reception.
Those gatherings must not allow the use of receiving lines; must ensure there is assigned seatings for all attendees; make sure all attendees wear a mask or face covering at all times, except when seated at their assigned seat and consuming food or drink; and ensure that capacity is limited by the number of individuals that can maintain physical distancing.
Organizers of such gatherings must keep a list of all attendees, including name and contact information and provide the list to the CKPH immediately upon request from a CKPH official.
Business owners and managers are required to review workplace safety plans with staff at least once per month and make adjustments as needed. 
These meetings must be documented and list who attended, the date of the meeting, and a summary of the discussion.
Remote work for personnel, when possible, is to be enabled, reducing the number of workers exposed to the risk of transmission at the workplace. 
Also, limit gatherings of employees by utilizing virtual options for meetings; ensuring physical distancing where possible, especially where staff gather to eat or drink.
Workplaces required under the Reopening Ontario Act 2020 to keep a list of attendees (visitors, patrons, clients) to the workplace, including name and contact information, must provide the list to CK Public Health immediately upon request from a CKPH official.
Failure to comply with the requirements is an offence under the Reopening Ontario Act. Set fines are $750 for individuals and $1,000 for corporations. Maximum penalties based on prosecution include fines of up to $100,000 and up to one year in jail for an individual; up to $500,000 and up to one year in jail for an individual who is a director or officer of a corporation; and up to $10 million for a corporation.
Comments
comments