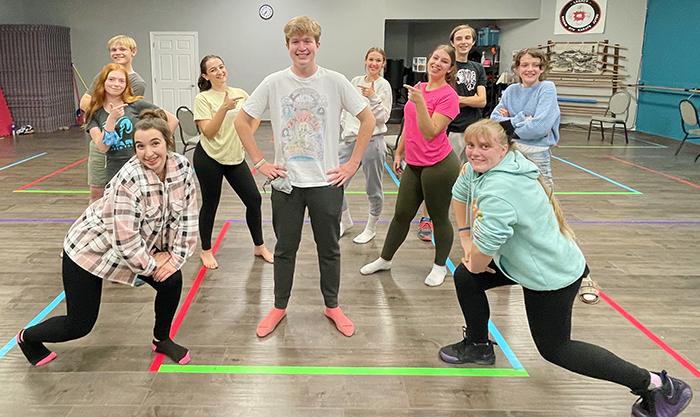 A musical revue entitled "All Together Now!" is coming to the Chatham stage Nov. 13.
Brio Academy is joining 2,500 other organizations across the globe to produce a community production celebrating local theatre around the world.
Performances will highlight songs from Music Theatre International's extensive catalogue including "Annie," "Charlie and the Chocolate Factory," "Godspell," "Rent" and "Fiddler on the Roof," to name a few.
The cast for the show is made up entirely of Brio Academy students, children and young adults who have continued to work on their craft throughout the pandemic.
The creative team leading the productions includes Rachel Schwarz, artistic director of the academy, as well as Brittany DeJoseph, Becca Woods and Avery Case, with support from all of Brio's instructors.
Schwarz said the show is an opportunity to welcome people back to live theatre.
"The work our young performers have done is absolutely inspiring – we are so proud of how much they've accomplished," Schwarz said in a media release.
"All Together Now!" performances will be held at the Kiwanis Theatre at 1 p.m. and 7 p.m. Tickets are $20 for adults and $15 for children under 12.
They can be purchased at cktickets.com.