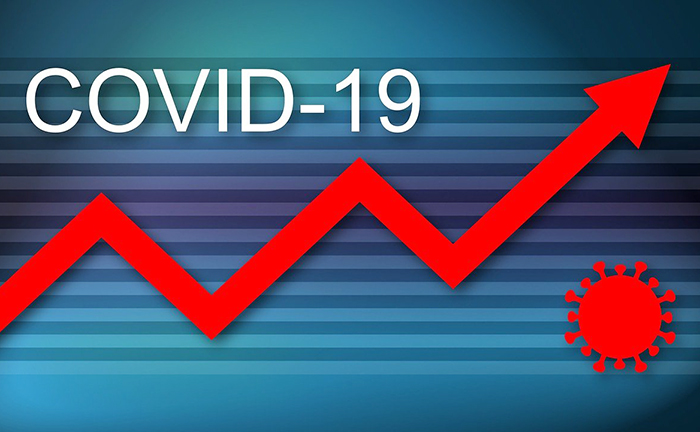 The stubborn fourth wave of COVID-19 is giving Chatham-Kent a bit of a riptide these days.
CK Public Health reports there are two new places of outbreak as of Monday morning, while the Chatham-Kent Health Alliance has six local residents battling COVID-19 in hospital.
All six are unvaccinated. None are in the ICU at this time.
As for the outbreaks, COVID-19 has penetrated two schools to the point of being declared in outbreak. Chatham Christian School and Thamesville Area School have two COVID-19 cases each as of Saturday.
They join two workplaces (three and nine respectively) and a congregate living setting (eight) in outbreak.
As for active numbers, we went up by one from Friday, to 60, with 18 new cases reported against 17 deemed resolved.
Vaccinations are stalled at 80 per cent (double vaxxed) of the Chatham-Kent population aged 12 and up.
Across the province on Monday, there were 422 new cases of COVID-19 reported. A week ago, that number sat at 326.
Comments
comments